Book Releases August 2017
Only 5 months left in 2017 and so many great books that are still coming. Here are those I am looking forward to in August of 2017.
Mask of Shadows – Linsey Miller
The Dazzling Heights (The Thousandth Floor #2) – Katharine McGee
Wonder Woman: Warbringer (DC Icons #1) – Leigh Bardugo

Mask of Shadows by Linsey Miller (August 29)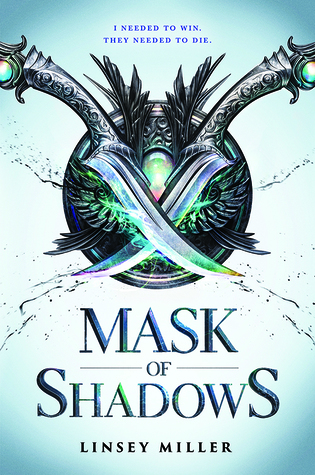 Synopsis

I Needed to Win.
They Needed to Die.
Sallot Leon is a thief, and a good one at that. But gender fluid Sal wants nothing more than to escape the drudgery of life as a highway robber and get closer to the upper-class—and the nobles who destroyed their home.
When Sal steals a flyer for an audition to become a member of The Left Hand—the Queen's personal assassins, named after the rings she wears—Sal jumps at the chance to infiltrate the court and get revenge.
But the audition is a fight to the death filled with clever circus acrobats, lethal apothecaries, and vicious ex-soldiers. A childhood as a common criminal hardly prepared Sal for the trials. And as Sal succeeds in the competition, and wins the heart of Elise, an intriguing scribe at court, they start to dream of a new life and a different future, but one that Sal can have only if they survive.
Mask of Shadows by Linsey Miller sound very good. I am hoping it will be as good as it sounds. I am looking forward to something new.
---
The Dazzling Heights (The Thousandth Floor #2) by Katharine McGee (August 29)
Synopsis

New York City, 2118. A glittering vision of the future, where anything is possible – if you want it enough.

Manhattan is home to a thousand-story supertower, a beacon of futuristic glamour and high-tech luxury… and to millions of people living scandalous, secretive lives.

Leda is haunted by nightmares of what happened on the worst night of her life. She's afraid the truth will get out – which is why she hires Watt, her very own hacker, to keep an eye on all of the witnesses for her. But what happens when their business relationship turns personal?

When Rylin receives a scholarship to an elite upper-floor school, her life transforms overnight. But being here also means seeing the boy she loves: the one whose heart she broke, and who broke hers in return.

Avery is grappling with the reality of her forbidden romance – is there anywhere in the world that's safe for them to be together?

And then there's Calliope, the mysterious, bohemian beauty who's arrived in New York with a devious goal in mind – and too many secrets to count.

Here in the Tower, no one is safe – because someone is watching their every move, someone with revenge in mind. After all, in a world of such dazzling heights, you're always only one step away from a devastating fall….
Last year I was looking forward to the prequel to this novel, The Thousandth Floor. This series sounds so interesting. I still have to read the first novel, but I already have it on my bookshelves.
---
Wonder Woman: Warbringer (DC Icons #1) by Leigh Bardugo (August 29)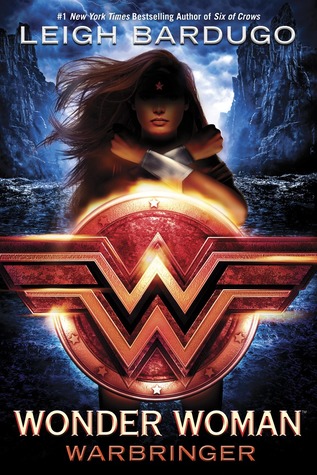 Synopsis

he will become one of the world's greatest heroes: WONDER WOMAN. But first she is Diana, Princess of the Amazons. And her fight is just beginning. . . .

Diana longs to prove herself to her legendary warrior sisters. But when the opportunity finally comes, she throws away her chance at glory and breaks Amazon law—risking exile—to save a mere mortal. Even worse, Alia Keralis is no ordinary girl and with this single brave act, Diana may have doomed the world.

Alia just wanted to escape her overprotective brother with a semester at sea. She doesn't know she is being hunted. When a bomb detonates aboard her ship, Alia is rescued by a mysterious girl of extraordinary strength and forced to confront a horrible truth: Alia is a Warbringer—a direct descendant of the infamous Helen of Troy, fated to bring about an age of bloodshed and misery.

Together, Diana and Alia will face an army of enemies—mortal and divine—determined to either destroy or possess the Warbringer. If they have any hope of saving both their worlds, they will have to stand side by side against the tide of war.
I am not a huge Wonder Woman fan, but I loved The Grisha novels by Leigh Bardugo and so I have to see what she has done to this American icon.
---
Let me know what you thought of these books!
If you have any requests for which book I should talk about next, please let me know in the comments down below.
For now, let books enrich your life!