Book Releases May 2018
I have been reading a lot lately and trying to keep up with the releases every month. I am still not getting all of those I want to read done, but usually most of them get done. The same goes for this month. I already have some on pre-order for this month or already in the house.
A Court of Frost and Starlight (A Court of Thorns and Roses #3.1) by Sarah J. Maas
Only Human (Themis Files #3) by Sylvain Neuvel
Royals by Rachel Hawkins
Runaways, Vol 1: Find Your Way Home by Rainbow Rowell
The Smoke Thieves (The Smoke Thieves #1) by Sally Green
Onyx and Ivory by Mindee Arnett
Furyborn (Empirium #1) by Claire Legrand
Witchsign (Ashen Torment #1) by Dan Patrick
Legendary (Caraval #2) by Stephanie Garber

A Court of Frost and Starlight (A Court of Thorns and Roses #3.1) by Sarah J. Maas (May 1)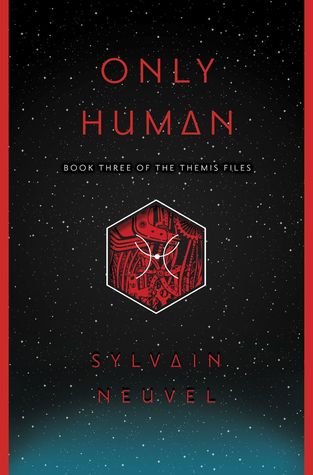 Synopsis

The Winter Solstice. In a week. I was still new enough to being High Lady that I had no idea what my formal role was to be. If we'd have a High Priestess do some odious ceremony, as lanthe had done the year before. A year. Gods, nearly a year since Rhys had called in his bargain, desperate to get me away from the poison of the Spring Court to save me from my despair. Had he been only a minute later, the Mother knew what would have happened. Where I'd now be. Snow swirled and eddied in the garden, catching in the brown fibers of the burlap covering the shrubs My mate who had worked so hard and so selflessly, all without hope that I would ever be with him We had both fought for that love, bled for it. Rhys had died for it.
I am sort of done with Feyre, but I am willing to read this one book and Sarah says after this one her stories are done.
---
Only Human (Themis Files #3) by Sylvain Neuvel (May 1)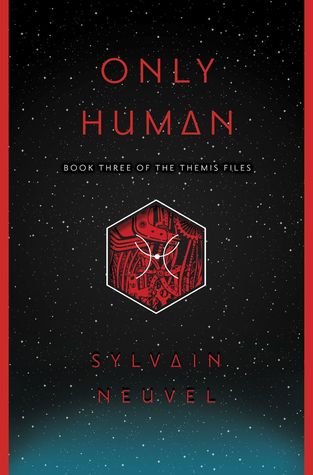 Synopsis

In her childhood, Rose Franklin accidentally discovered a giant metal hand buried beneath the ground outside Deadwood, South Dakota. As an adult, Dr. Rose Franklin led the team that uncovered the rest of the body parts which together form Themis: a powerful robot of mysterious alien origin. She, along with linguist Vincent, pilot Kara, and the unnamed Interviewer, protected the Earth from geopolitical conflict and alien invasion alike. Now, after nearly ten years on another world, Rose returns to find her old alliances forfeit and the planet in shambles. And she must pick up the pieces of the Earth Defense Corps as her own friends turn against each other.
I have been waiting for the release of this book for over a month and I want it! NOW. I loved the other two books in this series and I am so curious how this series will end. In a way I am very glad I did not find these books earlier, I would have died out of curiosity.
---
Royals by Rachel Hawkins (May 1)
Synopsis

Meet Daisy Winters. She's an offbeat sixteen-year-old Floridian with mermaid-red hair; a part time job at a bootleg Walmart, and a perfect older sister who's nearly engaged to the Crown Prince of Scotland. Daisy has no desire to live in the spotlight, but relentless tabloid attention forces her to join Ellie at the relative seclusion of the castle across the pond. 

While the dashing young Miles has been appointed to teach Daisy the ropes of being regal, the prince's roguish younger brother kicks up scandal wherever he goes, and tries his best to take Daisy along for the ride. The crown–and the intriguing Miles–might be trying to make Daisy into a lady . . . but Daisy may just rewrite the royal rulebook to suit herself.
I am not the person for romance novels, but this one sounds cute and so I have a pre-order out for Royals by Rachel Hawkins. I have been searching for the Hex Hall series by her and if I like her writing now I will put more effort into finding those other books to read those too.
---
Runaways, Vol 1: Find Your Way Home by Rainbow Rowell (May 1)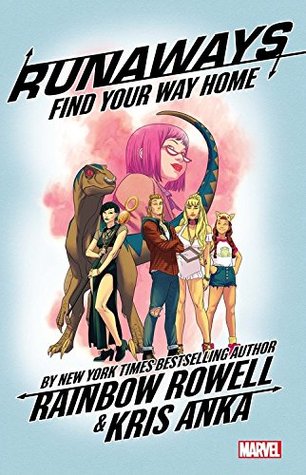 Synopsis

GET READY TO RUN!

The "IT" book of the early 2000s with the original cast is back – Nico! Karolina! Molly! Chase! Old Lace! And, could it be? GERT?! The heart of the Runaways died years ago, but you won't believe how she returns! Superstar author Rainbow Rowell (Eleanor & Park, Carry On) makes her Marvel debut with fan-favorite artist Kris Anka (ALL-NEW X-MEN, CAPTAIN MARVEL) in the series that will shock you and break your heart! Did Chase and Gert's love survive their time apart? Have Karolina and Nico's feelings made their friendship impossible? What emotional landmines lie in wait to DESTROY the Runaways?!

COLLECTING: RUNAWAYS 1-6
I have loved the original Runaways and the tv series is also okay. Which made me interested in what Rainbow Rowell, which I know from some of her books, can do with established characters.
---
The Smoke Thieves (The Smoke Thieves #1) by Sally Green (May 1)
Synopsis

A princess, a traitor, a hunter and a thief. Four teenagers with the fate of the world in their hands. Four nations destined for conflict. 

In Brigant, Princess Catherine prepares for a loveless political marriage arranged by her brutal and ambitious father. In Calidor, downtrodden servant March seeks revenge on the prince who betrayed his people. In Pitoria, feckless Edyon steals cheap baubles for cheaper thrills as he drifts from town to town. And in the barren northern territories, thirteen-year-old Tash is running for her life as she plays bait for the gruff demon hunter Gravell.

As alliances shift and shatter, and old certainties are overturned, our four heroes find their past lives transformed and their futures inextricably linked by the unpredictable tides of magic and war. Who will rise and who will fall? And who will claim the ultimate prize?
I am still fumbling around with the Half Bad series. But now I just want to binge read everything by Sally Green, which such an intriguing book as The Smoke Thieves.
---
Onyx and Ivory by Mindee Arnett (May 15)
Synopsis

They call her Traitor Kate. It's a title Kate Brighton inherited from her father after he tried to assassinate the high king years ago. Now Kate lives as an outcast, clinging to the fringes of society as a member of the Relay, the imperial courier service. Only those most skilled in riding and bow hunting ride for the Relay; and only the fastest survive, for when dark falls, the nightdrakes—deadly flightless dragons—come out to hunt. Fortunately, Kate has a secret edge: she is a wilder, born with magic that allows her to influence the minds of animals. But it's this magic that she needs to keep hidden, as being a wilder is forbidden, punishable by death or exile. And it's this magic that leads her to a caravan massacred by nightdrakes in broad daylight—the only survivor her childhood friend, her first love, the boy she swore to forget, the boy who broke her heart.

The high king's second son, Corwin Tormane, never asked to lead. Even as he waits for the uror—the once-in-a-generation ritual to decide which of the king's children will succeed him—he knows it's always been his brother who will assume the throne. And that's fine by him. He'd rather spend his days away from the palace, away from the sight of his father, broken with sickness from the attempt on his life. But the peacekeeping tour Corwin is on has given him too much time to reflect upon the night he saved his father's life—the night he condemned the would-be killer to death and lost the girl he loved. Which is why he takes it on himself to investigate rumors of unrest in one of the remote city-states, only for his caravan to be attacked—and for him to be saved by Kate.

With their paths once more entangled, Kate and Corwin have to put the past behind them. The threat of drakes who attack in the daylight is only the beginning of a darker menace stirring in the kingdom—one whose origins have dire implications for Kate's father's attack upon the king and will thrust them into the middle of a brewing civil war in the kingdom of Rime.
The cover of this book is beautiful and sometimes I just want books beause of their covers. I don't know anything by Mindee Arnett, but Onyx and Ivory sounds like something I would like.
---
Furyborn (Empirium #1) by Claire Legrand (May 22)
Synopsis

When assassins ambush her best friend, the crown prince, Rielle Dardenne risks everything to save him, exposing her ability to perform all seven kinds of elemental magic. The only people who should possess this extraordinary power are a pair of prophesied queens: a queen of light and salvation and a queen of blood and destruction. To prove she is the Sun Queen, Rielle must endure seven trials to test her magic. If she fails, she will be executed…unless the trials kill her first.

A thousand years later, the legend of Queen Rielle is a mere fairy tale to bounty hunter Eliana Ferracora. When the Undying Empire conquered her kingdom, she embraced violence to keep her family alive. Now, she believes herself untouchable–until her mother vanishes without a trace, along with countless other women in their city. To find her, Eliana joins a rebel captain on a dangerous mission and discovers that the evil at the heart of the empire is more terrible than she ever imagined.

As Rielle and Eliana fight in a cosmic war that spans millennia, their stories intersect, and the shocking connections between them ultimately determine the fate of their world–and of each other.
I already own a copy of Furyborn, I am aiming to read it before it's release on the 22nd. It sounds very interesting and all the hype around it makes me want to read it more. Crosses fingers and hopes
---
Witchsign (Ashen Torment #1) by Dan Patrick (May 22)
Synopsis

It has been seventy-five years since the dragons' rule of fire and arcane magic over Vinkerveld was ended, and the Empire was born. Since, the tyrannical Synod has worked hard to banish all manifestations of the arcane across the lands. 

However, children are still born bearing the taint of the arcane, known to all as witchsign. So each year the Emperor sends out his Vigilants across the continent to detect the arcane in these children. Those found tainted are taken, and never seen again. Steiner has always suspected his sister Kjellrunn of bearing witchsign. But when their father's attempt to protect her from the Invigilation backfires, it is Steiner who is mistakenly taken. However it is not death which awaits Steiner, but an Academy where the children with witchsign learn to master their powers – some at the cost of their lives. Steiner is determined to escape the Academy and protect his sister from this fate.

But powerful enemies await him at every turn, and Steiner finds himself taken on a journey straight into the heart of the Empire's deepest secrets, which will force him to reconsider everything he has known about witchsign.
The synposis of Witchsign sound very eerie and makes me want to read it. The cover is beautiful too, so hopefully the writing too.
---
Legendary (Caraval #2) by Stephanie Garber (May 29)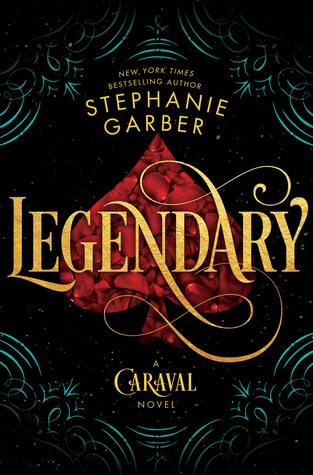 Synopsis

A heart to protect. A debt to repay. A game to win.

After being swept up in the magical world of Caraval, Donatella Dragna has finally escaped her father and saved her sister Scarlett from a disastrous arranged marriage. The girls should be celebrating, but Tella isn't yet free. She made a desperate bargain with a mysterious criminal, and what Tella owes him no one has ever been able to deliver: Caraval Master Legend's true name.

The only chance of uncovering Legend's identity is to win Caraval, so Tella throws herself into the legendary competition once more—and into the path of the murderous heir to the throne, a doomed love story, and a web of secrets…including her sister's. Caraval has always demanded bravery, cunning, and sacrifice. But now the game is asking for more. If Tella can't fulfill her bargain and deliver Legend's name, she'll lose everything she cares about—maybe even her life. But if she wins, Legend and Caraval will be destroyed forever.

Welcome, welcome to Caraval…the games have only just begun.
I liked Caraval. I want to reread it before Legendary comes out and then quickly move on to it. Since this is from Scarlett's sister pov, I am very interested in it.
---
Lifel1k3 (Lifelike #1) by Jay Kristoff (May 29)
Synopsis

On a floating junkyard beneath a radiation sky, a deadly secret lies buried in the scrap.

Eve isn't looking for secrets—she's too busy looking over her shoulder. The robot gladiator she's just spent six months building has been reduced to a smoking wreck, and the only thing keeping her Grandpa from the grave was the fistful of credits she just lost to the bookies. To top it off, she's discovered she can destroy electronics with the power of her mind, and the puritanical Brotherhood are building a coffin her size. If she's ever had a worse day, Eve can't remember it.

But when Eve discovers the ruins of an android boy named Ezekiel in the scrap pile she calls home, her entire world comes crashing down. With her best friend Lemon Fresh and her robotic conscience, Cricket, in tow, she and Ezekiel will trek across deserts of irradiated glass, infiltrate towering megacities and scour the graveyard of humanity's greatest folly to save the ones Eve loves, and learn the dark secrets of her past.

Even if those secrets were better off staying buried.
I want to read everything by the great mind that is called Jay Kristoff. I loved The Illuminae Files and I started on Nevernight (I have not been able to finish it yet). I love his writing so much.
---
Let me know what you thought of these books!
If you have any requests for which book I should talk about next, please let me know in the comments down below.
For now, let books enrich your life!