Book Releases October 2018
Oh my, the year already ends in four months. 2018 has passed by so fast it's incredible. In October we will have the last big batch of releases I have been looking for in months.
(DON'T) CALL ME CRAZY edited by Kelly Jensen
Dry by Jarrod and Neal Shusterman
The Lady's Guide to Petticoats and Piracy (Montague Siblins #2) by Mackenzi Lee
A Map of Days (Miss Peregrin's #4) by Ransom Riggs
Muse of Nightmares (Strange the Dreamer #2) by Laini Taylor
Saga Vol. 9 by Brian K. Vaughan
Tales of Beedle the Bard – Illustrated Edition by J.K. Rowling
What If It's Us by Becky Albertalli & Adam Silvera
Bridge of Clay by Markus Zusak
Sawkill Girls by Claire Legrand
Kingdom of Ash (Throne of Glass #7) by Sarah J. Maas
This Cruel Design (This Mortal Coil #2) by Emily Suvada

(DON'T) CALL ME CRAZY edited by Kelly Jensen (October 2)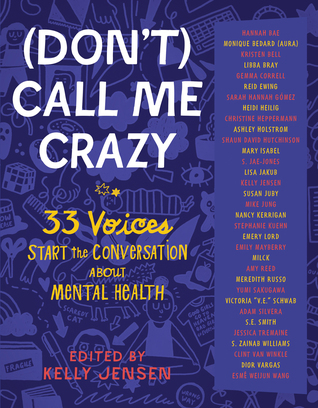 Synopsis

Who's Crazy?

What does it mean to be crazy? Is using the word crazy offensive? What happens when such a label gets attached to your everyday experiences?

In order to understand mental health, we need to talk openly about it. Because there's no single definition of crazy, there's no single experience that embodies it, and the word itself means different things—wild? extreme? disturbed? passionate?—to different people.

(Don't) Call Me Crazy is a conversation starter and guide to better understanding how our mental health affects us every day. Thirty-three writers, athletes, and artists offer essays, lists, comics, and illustrations that explore their personal experiences with mental illness, how we do and do not talk about mental health, help for better understanding how every person's brain is wired differently, and what, exactly, might make someone crazy.

If you've ever struggled with your mental health, or know someone who has, come on in, turn the pages, and let's get talking.
I have been dealing with mental health the last couple of years and I think conversation starters about it should be more available and better.
---
Dry by Jarrod and Neal Shusterman (October 2)
Synopsis

The drought—or the Tap-Out, as everyone calls it—has been going on for a while now. Everyone's lives have become an endless list of don'ts: don't water the lawn, don't fill up your pool, don't take long showers.

Until the taps run dry.

Suddenly, Alyssa's quiet suburban street spirals into a warzone of desperation; neighbours and families turned against each other on the hunt for water. And when her parents don't return and her life—and the life of her brother—is threatened, Alyssa has to make impossible choices if she's going to survive.
Okay, I do have to say I have never read anything by Neal myself. But I keep hearing such good things about him that I really need to read something by him. And hereby I promise that Dry will be that book.
---
The Lady's Guide to Petticoats and Piracy (Montague Siblings #2) by Mackenzi Lee (October 2)
Synopsis

Felicity Montague is through with pretending she prefers society parties to books about bone setting—or that she's not smarter than most people she knows, or that she cares about anything more than her dream of becoming a doctor.

A year after an accidentally whirlwind tour of Europe, which she spent evading highwaymen and pirates with her brother Monty, Felicity has returned to England with two goals in mind—avoid the marriage proposal of Callum Doyle, a lovestruck suitor from Edinburgh; and enroll in medical school. However, her intellect and passion will never be enough in the eyes of the administrators, who see men as the sole guardians of science.

But then a small window of hope opens. Doctor Alexander Platt, an eccentric physician that Felicity idolizes, is looking for research assistants, and Felicity is sure that someone as forward thinking as her hero would be willing to take her on. However, Platt is in Germany, preparing to wed Felicity's estranged childhood friend Johanna. Not only is Felicity reluctant to opening old wounds, she also has no money to make the trip.

Luckily, a mysterious young woman is willing to pay Felicity's way, so long as she's allowed to travel with Felicity disguised as her maid. In spite of her suspicions, Felicity agrees, but once the girl's true motives are revealed, Felicity becomes part of a perilous quest that will lead her from the German countryside to the promenades of Zurich to secrets lurking beneath the Atlantic.
I might not have been the greatest fan of The Gentleman's Guide, but I did love Felicity as a character. And now it is her turn.
---
A Map of Days (Miss Peregrin's #4) by Ransom Riggs (October 2)
Synopsis

Having defeated the monstrous threat that nearly destroyed the peculiar world, Jacob Portman is back where his story began, in Florida. Except now Miss Peregrine, Emma, and their peculiar friends are with him, and doing their best to blend in. But carefree days of beach visits and normalling lessons are soon interrupted by a discovery—a subterranean bunker that belonged to Jacob's grandfather, Abe.

Clues to Abe's double-life as a peculiar operative start to emerge, secrets long hidden in plain sight. And Jacob begins to learn about the dangerous legacy he has inherited—truths that were part of him long before he walked into Miss Peregrine's time loop.

Now, the stakes are higher than ever as Jacob and his friends are thrust into the untamed landscape of American peculiardom—a world with few ymbrynes, or rules—that none of them understand. New wonders, and dangers, await in this brilliant next chapter for Miss Peregrine's peculiar children. Their story is again illustrated throughout by haunting vintage photographs, but with a striking addition for this all-new, multi-era American adventure—full color.
Another book in the Miss Peregrin's series? I don't think this book was necessary. But I am curious though and I can't help but want to read as soon as it comes out.
---
Muse of Nightmares (Strange the Dreamer #2) by Laini Taylor (October 2)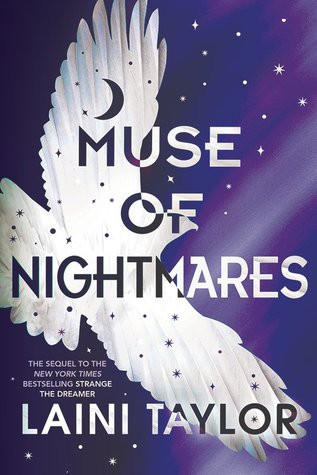 Synopsis

In the wake of tragedy, neither Lazlo nor Sarai are who they were before. One a god, the other a ghost, they struggle to grasp the new boundaries of their selves as dark-minded Minya holds them hostage, intent on vengeance against Weep.

Lazlo faces an unthinkable choice—save the woman he loves, or everyone else?—while Sarai feels more helpless than ever. But is she? Sometimes, only the direst need can teach us our own depths, and Sarai, the muse of nightmares, has not yet discovered what she's capable of.

As humans and godspawn reel in the aftermath of the citadel's near fall, a new foe shatters their fragile hopes, and the mysteries of the Mesarthim are resurrected: Where did the gods come from, and why? What was done with thousands of children born in the citadel nursery? And most important of all, as forgotten doors are opened and new worlds revealed: Must heroes always slay monsters, or is it possible to save them instead?
I love Laini Taylor's writing! I still haven't gotten to Strange the Dreamer, but maybe I will just marathon read these too after Muse of Nightmares has come out.
---
Saga Vol. 9 by Brian K. Vaughan (October 2)
<img src="http://booksincharacter.com/wp-content/uploads/2018/09/SagaVol9Cover.jpg
Synopsis

The multiple Eisner Award-winning series returns with a spacefaring adventure about fake news and genuine terror. Get ready for the most shocking, most impactful SAGA storyline yet.

Collects SAGA #49-54
I LOVE SAGA. There you have it. I might not show every release of the bundles in the upcoming releases, but I do always get them. I just don't always bother looking up when they are released because I have them pre-ordered and they will just arrive on my doorstep.
---
Sawkill Girls by Claire Legrand (October 2)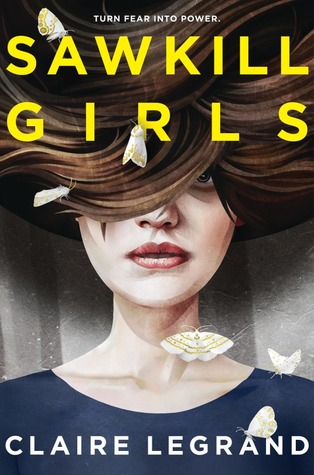 Synopsis

Beware of the woods and the dark, dank deep.

He'll follow you home, and he won't let you sleep.

Who are the Sawkill Girls?

Marion: the new girl. Awkward and plain, steady and dependable. Weighed down by tragedy and hungry for love she's sure she'll never find.

Zoey: the pariah. Luckless and lonely, hurting but hiding it. Aching with grief and dreaming of vanished girls. Maybe she's broken—or maybe everyone else is.

Val: the queen bee. Gorgeous and privileged, ruthless and regal. Words like silk and eyes like knives, a heart made of secrets and a mouth full of lies.

Their stories come together on the island of Sawkill Rock, where gleaming horses graze in rolling pastures and cold waves crash against black cliffs. Where kids whisper the legend of an insidious monster at parties and around campfires.

Where girls have been disappearing for decades, stolen away by a ravenous evil no one has dared to fight… until now.
I liked Claire Legrand's writing. I am curious what she can do in a different kind of story.
---
Tales of Beedle the Bard – Illustrated Edition by J.K. Rowling (October 2)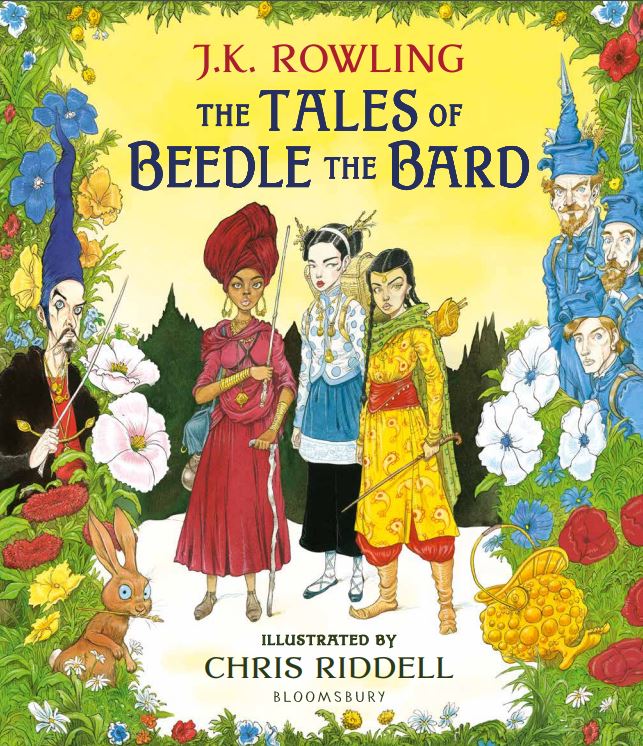 Synopsis

The Tales of Beedle the Bard, contains five richly diverse fairy tales, each with its own magical character, that will variously bring delight, laughter and the thrill of mortal peril.

Additional notes for each story penned by Professor Albus Dumbledore will be enjoyed by Muggles and wizards alike, as the Professor muses on the morals illuminated by the tales, and reveals snippets of information about life at Hogwarts.

A uniquely magical volume, with illustrations by the author, J. K. Rowling, that will be treasured for years to come.
I am so happy they are doing an illustrated edition of Beedle's story, they are really fun and a nice change from Harry Potter.
---
What If It's Us by Becky Albertalli & Adam Silvera (October 9)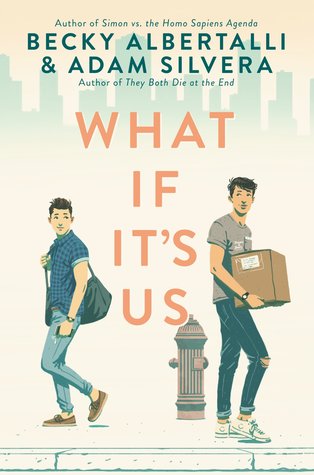 Synopsis

Arthur is only in New York for the summer, but if Broadway has taught him anything, it's that the universe can deliver a showstopping romance when you least expect it.

Ben thinks the universe needs to mind its business. If the universe had his back, he wouldn't be on his way to the post office carrying a box of his ex-boyfriend's things.

But when Arthur and Ben meet-cute at the post office, what exactly does the universe have in store for them?

Maybe nothing. After all, they get separated.

Maybe everything. After all, they get reunited.

But what if they can't quite nail a first date . . . or a second first date . . . or a third?

What if Arthur tries too hard to make it work . . . and Ben doesn't try hard enough?

What if life really isn't like a Broadway play?

But what if it is?
I am curious what Becky and Adam have made. I really like Adam's writing and Becky can be really funny. I will go to a meet and greet by the end of the month, so looking forward to that.
---
Bridge of Clay by Markus Zusak (October 9)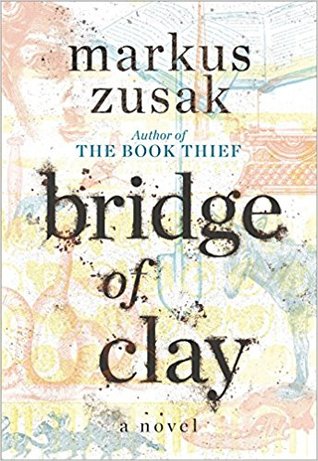 Synopsis

The breathtaking story of five brothers who bring each other up in a world run by their own rules. As the Dunbar boys love and fight and learn to reckon with the adult world, they discover the moving secret behind their father's disappearance. At the center of the Dunbar, family is Clay, a boy who will build a bridge—for his family, for his past, for greatness, for his sins, for a miracle. The question is, how far is Clay willing to go? And how much can he overcome?
I loved The Book Thief by Markus Zusak and I am curious what he made of this book. I hope it is as good as his previous book.
---
Kingdom of Ash (Throne of Glass #7) by Sarah J. Maas (October 23)
Synopsis

Aelin has risked everything to save her people―but at a tremendous cost. Locked within an iron coffin by the Queen of the Fae, Aelin must draw upon her fiery will as she endures months of torture. Aware that yielding to Maeve will doom those she loves keeps her from breaking, though her resolve begins to unravel with each passing day…

With Aelin captured, Aedion and Lysandra remain the last line of defense to protect Terrasen from utter destruction. Yet they soon realize that the many allies they've gathered to battle Erawan's hordes might not be enough to save them. Scattered across the continent and racing against time, Chaol, Manon, and Dorian are forced to forge their own paths to meet their fates. Hanging in the balance is any hope of salvation―and a better world.

And across the sea, his companions unwavering beside him, Rowan hunts to find his captured wife and queen―before she is lost to him forever.
I finally read Tower of Dawn recently and it really made me want to finally read where the series is going to end.
---
This Cruel Design (This Mortal Coil #2) by Emily Suvada (October 30)
Synopsis

The nightmare of the outbreak is finally over, but Cat's fight has only just begun.

Exhausted, wounded, and reeling from revelations that have shaken her to her core, Cat is at a breaking point. Camped in the woods with Cole and Leoben, she's working day and night, desperate to find a way to stop Lachlan's plan to reprogram humanity. But she's failing—Cat can't even control her newly regrown panel, and try as she might to ignore them, she keeps seeing glitching visions from her past everywhere she turns.

When news arrives that the Hydra virus might not be as dead as they'd thought, the group is pushed into an uneasy alliance with Cartaxus to hunt down Lachlan and fix the vaccine. Their search takes them to Entropia, a city of genehackers hidden deep in the desert that could also hold the answers about Cat's past that she's been searching for.

But when confronted with lies and betrayals, Cat is forced to question everything she knows and everyone she trusts. And while Lachlan is always two steps ahead, the biggest threat to Cat may be the secrets buried in her own mind.
This Mortal Coil wasn't my favourite book but it did keep me on the edge of my seat and I am looking forward to the sequel.
---
Let me know what you thought of these books!
If you have any requests for which book I should talk about next, please let me know in the comments down below.
For now, let books enrich your life!