Grief is an element of life that effects everyone in different ways
Emma and Sarah were generous enough to send me the review copy for their novel. I am going to need some time to ponder on what rating I am going to give it for real, but for now I give it a neutral 3 hearts because I had some problems with it, but in a way I also liked it and it did keep me reading I finished it in about 8 hours. Which I think is a bit long for a 253 pages novel, but it was not bad.
Book Review: A Presence of Absence by Sarah Surgey and Emma Verstrheim
Rating:

Title & Author: A Presence of Absence by Sarah Surgey and Emma Verstrheim
Genre: Mystery, Thriller
Release Date: March 15 2017
Series: The Odense Series

Synopsis

British detective Simon Weller escapes the fallout from the recent suicide of his Danish wife, Vibeke and heads out to her home city of Odense. But once there he is paired up with a local detective, Jonas, who is also about to hit rock bottom in his home life and they must overcome their differences and personal problems to try and catch one of the worst serial killers Odense has seen in many years.

The case takes them back into past decades as history starts catching up with some of the local inhabitants.

When Simon realises that his wife's suicide may not be all it seems and her name appears in the case, his integrity within the case is compromised, how far will he go to find out the truth of Vibeke's past and hide it from his already troubled police partner?

Back home in London Simon's family are struggling with their own web of lies and deceit and the family is falling apart.

With one family hiding a dark secret, the whole case is just about to reach breaking point.
I originally gave A Presence of Absence by Sarah Surgey and Emma Vestrheim three out of five hearts. Because when I started I felt like the novel was just a book for of different POVs with no real place to go.
Like I say above it took me about 8 hours to read this 253 pages novel, though I need about 1 hour for a 100 pages whenever I sort of like a novel. But this still does not mean I really did not like it, I just found it a bit hard to swallow because it the different POVs sometimes felt very far removed from the events that happen in this novel. This also is true for the prologue, which only got explained by the last quarter of the novel and by that time I had completely forgot what happened. The same kind of goes for the epilogue, but I think it is as a hook for the next book in the series and made me want to read that one too.
The characters in A Presence of Absence are all very different from each other, but in a way they have also something in common. I think this is what kept me reading during my sort of struggle with this novel.
I did like the story overall, there were no plot holes. The only problem that I had with the story was the parts from Michael POV because his has directly nothing to do with the events in Odense during this novel, but it does ty in with the epilogue.
The second novel in the series is going to be The Enlightened and I feel like I need now! I am very curious about the second novel. So maybe the three hearts I gave it are the right amount for it.
I have to say I found some editing mistakes, but I read the review copy so I do not want to spend any time on that, since they will most likely not be there anymore in the real copy.
Let me know what you thought of this book!
If you have any requests for which book I should talk about next, please let me know in the comments down below.
This post is part of The Odense Series Blogtour. Sarah and Emma send me the novel and I want to thank them for it. I enjoyed being part of this tour.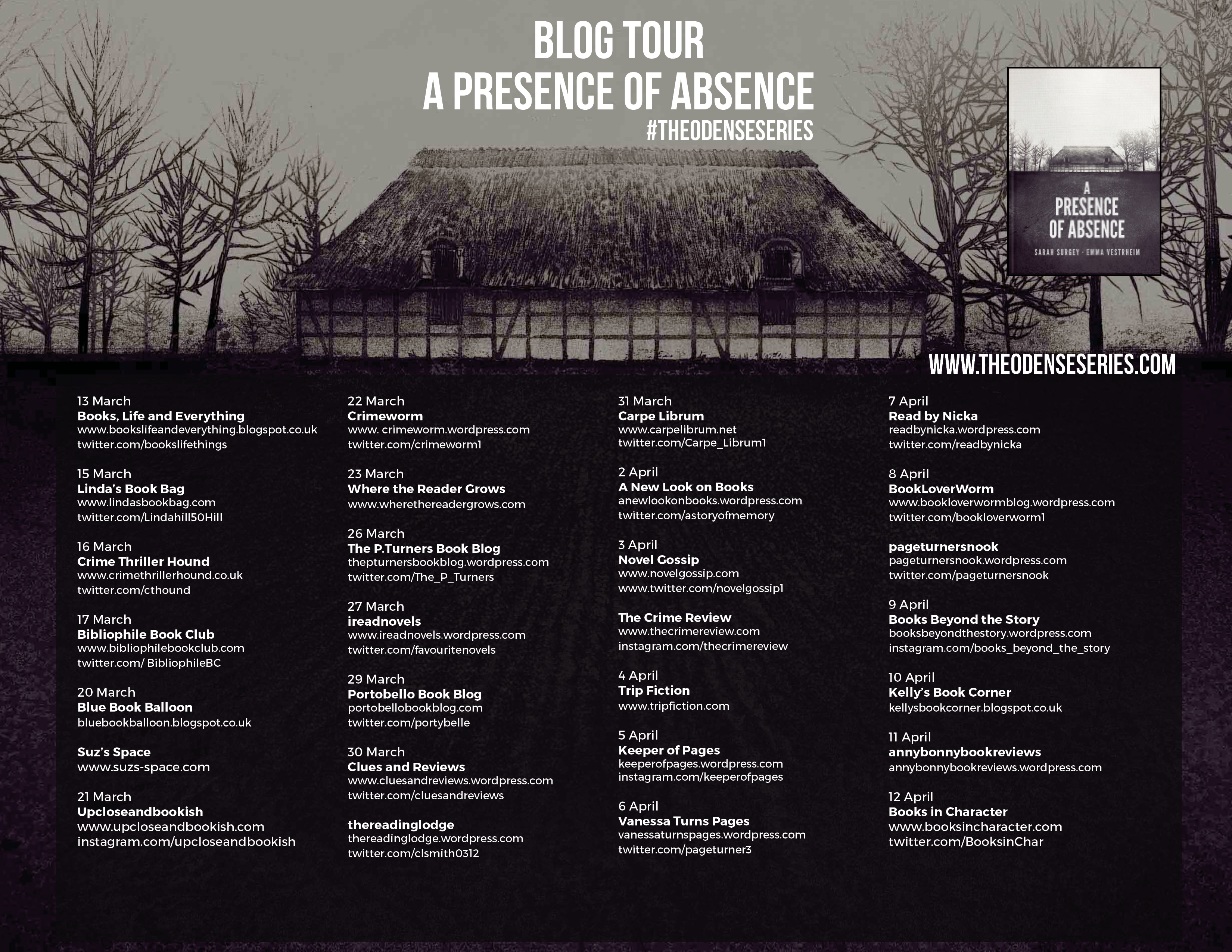 For now, let books enrich your life!