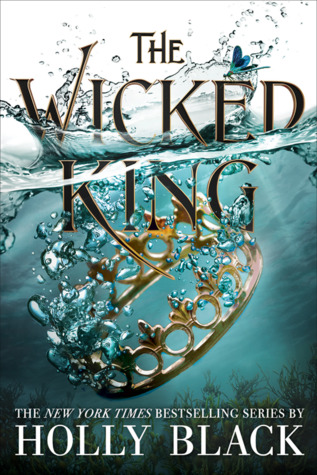 Power is much easier to acquire than it is to hold on to
I am still busy making my way through The Folk of the Air and The Wicked King was my second stop before The Queen of Nothing come out. It was again well written just not my cup of tea
Book Review: The Wicked King by Holly Black
Rating: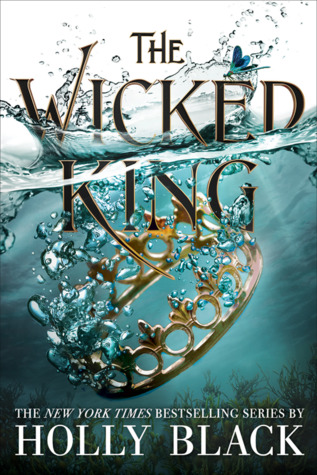 Title & Author: The Wicked King by Holly Black
Genre: Fantasy, Romance
Release date: January 8 2019
Series: The Folk of the Air
Publisher: Little, Brown Books

Synopsis

You must be strong enough to strike and strike and strike again without tiring.

The first lesson is to make yourself strong.

After the jaw-dropping revelation that Oak is the heir to Faerie, Jude must keep her younger brother safe. To do so, she has bound the wicked king, Cardan, to her, and made herself the power behind the throne. Navigating the constantly shifting political alliances of Faerie would be difficult enough if Cardan were easy to control. But he does everything in his power to humiliate and undermine her even as his fascination with her remains undiminished.

When it becomes all too clear that someone close to Jude means to betray her, threatening her own life and the lives of everyone she loves, Jude must uncover the traitor and fight her own complicated feelings for Cardan to maintain control as a mortal in a Faerie world.
I give The Wicked King by Holly Black four out of five hearts because it is again well written. Jude is again great and we get to know the other characters beter.
I did feel like the story was a bit worse as if Holly needed to force the story to go into a certain direction to have it end in the right spot for The Queen of Nothing. I had thought Holly Black was a better writer, but it was still an okay story.
Overall if Faeries are your cup of tea, I would advice you to read The Folk of the Air series. But it is just not my thing.
Let me know what you thought of this book!
If you have any requests for which book I should talk about next, please let me know in the comments down below.
For now, let books enrich your life!