This time I read Peter Pan by J.M. Barrie, The Secret Garden by Frances Hodgson Burnett and Perfume by Patrick Süskind.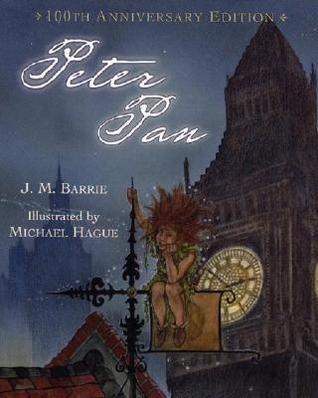 Title & Author: Peter Pan by J.M. Barrie
Rating:
Synopsis

One starry night, Peter Pan and Tinker Bell lead the three Darling children over the rooftops of London and away to Neverland – the island where lost boys play, mermaids splash and fairies make mischief. But a villainous-looking gang of pirates lurk in the docks, led by the terrifying Captain James Hook. Magic and excitement are in the air, but if Captain Hook has his way, before long, someone will be walking the plank and swimming with the crocodiles…
I think I have read Peter Pan when I was young, but I can't remember it. Or it was the Disney version of it. I think it is a pretty interesting story and very enjoyable. Yes there is the suggestion of bad things. But I think it is not as bad as a lot of people make it seem.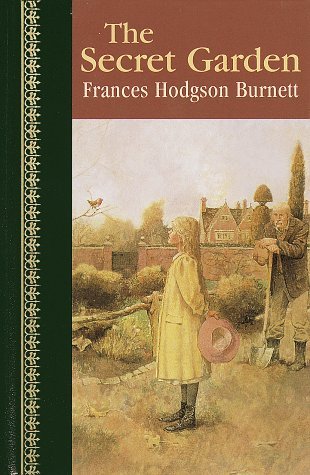 Title & Author: The Secret Garden by Frances Hodgson Burnett
Rating:
Synopsis

After her parents die, young Mary Lennox chooses to stay our of the company of others. She becomes very unpleasant and has no friends. However, Mary's life changes when she goes to live with her uncle in the country, where she discovers a wondrous and mysterious garden. 
I had expected more from The Secret Garden. I loved the movie back when I was little. I know I read this in Dutch once. But I didn't like Mary, she was snobby and even though she does loosen a little during the novel, she still is a snob by the end. Further more I didn't care that much for the story because it didn't seem to go very far.

Title & Author: Perfume by Patrick Süskind
Rating:
Synopsis

In the slums of eighteenth-century France, the infant Jean-Baptiste Grenouille is born with one sublime gift – an absolute sense of smell. As a boy, he lives to decipher the odors of Paris, and apprentices himself to a prominent perfumer who teaches him the ancient art of mixing precious oils and herbs. But Grenouille's genius is such that he is not satisfied to stop there, and he becomes obsessed with capturing the smells of objects such as brass doorknobs and fresh-cut wood. Then one day he catches a hint of a scent that will drive him on an ever-more-terrifying quest to create the "ultimate perfume" – the scent of a beautiful young virgin. Told with dazzling narrative brillance, Perfume is a hauntingly powerful tale of murder and sensual depravity.
This is my reread of Perfume: The Story of a Murder. The first time I thought is was a great story, but the second time around I noticed that characters weren't as great as I thought. The story build up to a climax and then there was no proper end to it. I didn't like it all that much.
Let me know what you thought of these books!
If you have any requests for which book I should talk about next, please let me know in the comments down below.
For now, let books enrich your life!