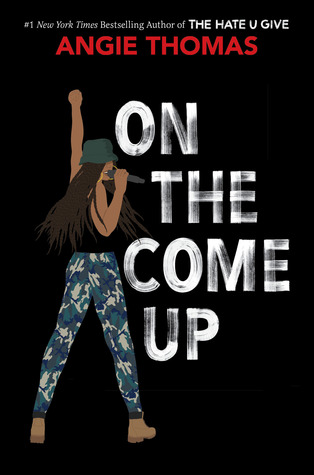 Sometimes she's my personal Yoda
I wasn't convinced by the synopsis of On the Come Up. It felt too far from my life and I was afraid that everybody had overhyped this book.
Book Review: On the Come Up by Angie Thomas
Rating: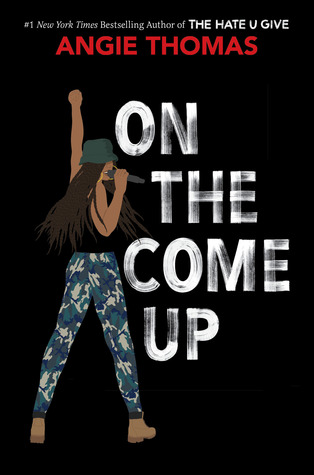 Title & Author: On the Come Up by Angie Thomas
Genre: Contemporary, Drama
Release date: February 5 2019
Series: Standalone
Publisher: Balzer + Bray

Synopsis

Sixteen-year-old Bri wants to be one of the greatest rappers of all time. Or at least make it out of her neighborhood one day. As the daughter of an underground rap legend who died before he hit big, Bri's got big shoes to fill. But now that her mom has unexpectedly lost her job, food banks and shutoff notices are as much a part of Bri's life as beats and rhymes. With bills piling up and homelessness staring her family down, Bri no longer just wants to make it—she has to make it.
I give On the Come Up by Angie Thomas four out of five hearts because I thought Angie can write really well. She really knows what she is writing about and knows how to make you feel for the characters.
Bri is a believable character, she has a tough life with a mother as an ex-addict and a dead father. She goes to a school where she is discriminated because of her skin colour. She feels real, knowing what the kind of situations are going on in (mostly) America.
But this is what I feared for and where it went a little wrong for me. I mean I liked Bri, but it felt also very far from me because I barely can connect with her. I am a woman with a lightly coloured skin, I have met some discrimination in my lifetime, but not a whole lot. Also in the places that I live, the discrimination is never as bad as in the book. I also have a quite comfortable life, never a worry about food or electricity.
This is why I give On the Come Up four hearts because it is so believable, but I just can't connect with her in the end. Her life is so different from mine and anyone I know, it almost feels like reading a fantasy novel. And maybe that is the appeal of Angie's stories in Europe. Because I think more people will feel the same way about On the Come Up and The Hate You Give. It doesn't mean these books aren't worth the read, they are. But it will also alienate people.
Let me know what you thought of this book!
If you have any requests for which book I should talk about next, please let me know in the comments down below.
For now, let books enrich your life!