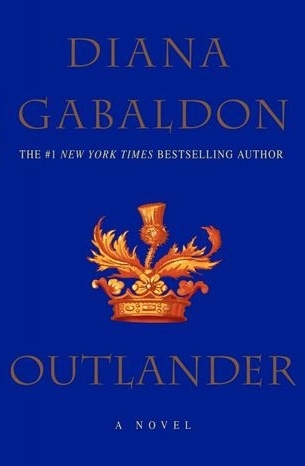 Don't be afraid. There's the two of us now
I love books like Outlander. Even though it is a romance novel, the story is not focused on the romance between the main character and the minor character.
Book Review: Outlander by Diana Gabaldon
Rating: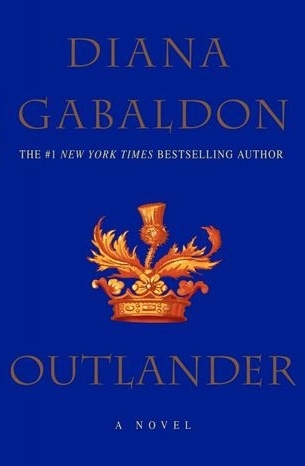 Title & Author: Outlander by Diana Gabaldon
Genre: History, Romance
Release Date: June 1 1991
Series: Outlander
Publisher: Delacorte Books

Synopsis

The year is 1945. Claire Randall, a former combat nurse, is just back from the war and reunited with her husband on a second honeymoon when she walks through a standing stone in one of the ancient circles that dot the British Isles. Suddenly she is a Sassenach—an "outlander"—in a Scotland torn by war and raiding border clans in the year of Our Lord…1743.

Hurled back in time by forces she cannot understand, Claire is catapulted into the intrigues of lairds and spies that may threaten her life, and shatter her heart. For here James Fraser, a gallant young Scots warrior, shows her a love so absolute that Claire becomes a woman torn between fidelity and desire—and between two vastly different men in two irreconcilable lives.
I give Outlander by Diana Gabaldon four out of five hears, not because it was not a book for me. But because it sometimes was a bit graphic on what was going on. I have no problems with it, but I prefer my books without personal things in the bedroom. Though this is nothing like 50 Shades (and this is the only time I will used that title during this post).
Claire is a great character, she notices details and has a good sense of humor. She is careful to not spoil the future to the people around her and tries to get back when she has the chance. But she is also willing to love Jamie, even though her heart technically belongs to Frank already. The only part that is unbelievable about her is the fact that she swallows her time-traveling without much fight.
Jamie Fraser is funny and loyal. His heart longs for Laoghaire MacKenzie, but he knows he can not have her. After he marries Claire he is caring towards her, but punishes her for disobeying him, a very old fashioned practice. In the end he is willing to accept Claire's very weird explanation on where she comes from, I don't know what I think of it.
This book is full of great characters and I can point them all out to you, but I think it would be way better if you just read this tome of a novel yourself, because it is really worth it!
The story in a way feels very original even though it has been done before (and/or again afterwards). I have definitely read stories like this, but I liked it anyway. Sometimes it is a bit graphic, but it does not take away from a good story.
The TV show
I started watching Outlander when it first got released and even though it could not keep me attached, it was beautiful! With many (mostly) unknown actors/actresses it is a joy to watch and I really want to watch it again, now that I have read the novel.
Let me know what you thought of this book and/or tv show!
If you have any requests for which book I should talk about next, please let me know in the comments down below.
For now, let books enrich your life!