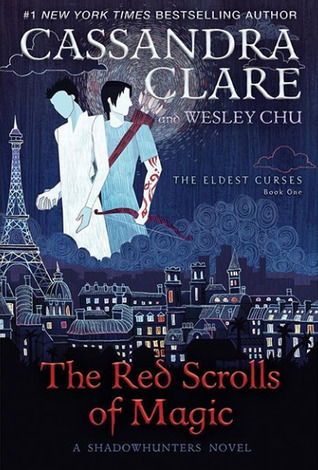 Everything about Magnus was strange, but nice
Of course, I read The Red Scrolls of Magic even though I am getting done with the Shadowhunter realm. But I have always loved Magnus and couldn't help myself. I thought it was a great novel, but I did notice I felt a bit like the story was confusing.
Book Review: The Red Scrolls of Magic by Cassandra Clare & Wesley Chu
Rating: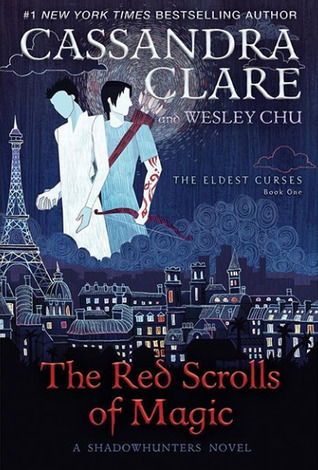 Title & Author: The Red Scrolls of Magic by Cassandra Clare & Wesley Chu
Genre: Fantasy, Adventure
Release date: April 9 2019
Series: The Edest Curses
Publisher: Simon & Shuster

Synopsis

All Magnus Bane wanted was a vacation—a lavish trip across Europe with Alec Lightwood, the Shadowhunter who against all odds is finally his boyfriend. But as soon as the pair settles in Paris, an old friend arrives with news about a demon-worshipping cult called the Crimson Hand that is bent on causing chaos around the world. A cult that was apparently founded by Magnus himself. Years ago. As a joke.

Now Magnus and Alec must race across Europe to track down the Crimson Hand and its elusive new leader before the cult can cause any more damage. As if it wasn't bad enough that their romantic getaway has been sidetracked, demons are now dogging their every step, and it is becoming harder to tell friend from foe. As their quest for answers becomes increasingly dire, Magnus and Alec will have to trust each other more than ever—even if it means revealing the secrets they've both been keeping.
I give The Red Scrolls of Magic by Cassandra Clare and Wesley Chu four out of five hearts because it was a great book and I love Magnus, but the twist near the end was very confusing.
I think Cassandra made the right choice to write a series around Magnus since he is one of the fan favourites. But I had a hard time figuring out when in the timeline this book takes place and it took forever to clarify it.
It is super sweet how Magnus and Alec work with each other, wanting a normal life and thus going on holiday together. Which is soon messed up and they get a bit sidetracked. The whole story is pretty funny, but the final twist felt super out of the blue and it seems to be the only reason for the novel.
So even though this is a great novel, I didn't like the ending and found the entire thing unnecessary.
Let me know what you thought of this book!
If you have any requests for which book I should talk about next, please let me know in the comments down below.
For now, let books enrich your life!