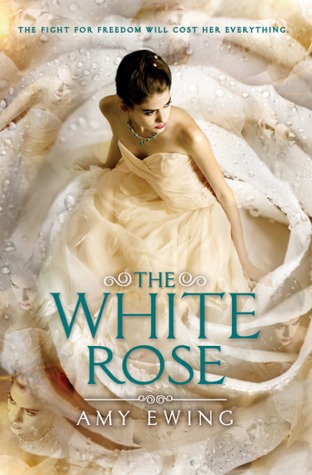 We all have things we are ashamed of
When I finished The Jewel I needed to move on to The White Rose, because I thought the novel was interesting and wanted more. But after reading the synopsis on The White Rose I felt less interested and disappointed. Now that I have read it, I still feel disappointed.
Book Review: The White Rose by Amy Ewing
Rating: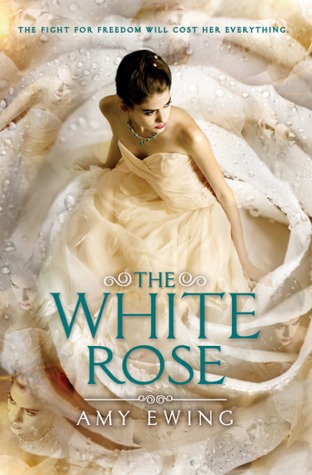 Title & Author: The White Rose by Amy Ewing
Genre: Dystopia, Romance
Release Date: September 17 2015
Series: The Lone City
Publisher: HarperCollins

Synopsis

Violet is on the run. After the Duchess of the Lake catches Violet with Ash, the hired companion at the Palace of the Lake, Violet has no choice but to escape the Jewel or face certain death. So along with Ash and her best friend, Raven, Violet runs away from her unbearable life of servitude.

But no one said leaving the Jewel would be easy. As they make their way through the circles of the Lone City, Regimentals track their every move, and the trio barely manages to make it out unscathed and into the safe haven they were promised—a mysterious house in the Farm.

But there's a rebellion brewing, and Violet has found herself in the middle of it. Alongside a new ally, Violet discovers her Auguries are much more powerful than she ever imagined. But is she strong enough to rise up against the Jewel and everything she has ever known?
I give The White Rose by Amy Ewing three out of five hearts. I didn't love it, almost even didn't like it. It was disappointing compared to The Jewel and not interesting. I gave it three hearts, but I think it is more like 2,5 hearts.
The story of The White Rose is slow and takes forever to get anywhere. Violet and Ash run and saving Violet's friend, Raven, in one fell swoop. Everything the reader knows about the Auguries becomes a lie and get drenched in a cold bath. And Violet can't trust anyone. The action Amy put in is a sad resonance of the events of The Jewel.
Ash's background is lightly tipped on again and it kept me wanting more information on him. I still want to know everything about him, but I almost feel I rather read a novel on Ash than on Violet.
Overall I am not happy with this series. Unless I can get my hands on The Black Key soon, I do not think I will ever pick it up again.
Let me know what you thought of this book!
If you have any requests for which book I should talk about next, please let me know in the comments down below.
For now, let books enrich your life!