#SaveTheClassics
I got tagged for the Save The Classics Challenge! It is a tag made by iClassics and Play Attitude for the promotion of their Kickstarter. They have transformed classical works by Edgar Allan Poe, Mark Twain and others into interactive experiences for the modern audience.
The interactive experience entails:
App Book for smartphones and tablets
Original tales from classical authors such as Edgar Allen Poe, H.P. Lovecraft, Charles Dickens and more!
Enhancing elements. All stories have great illistrutions, animations and an original soundtrack.
Available in English, Spanish, French and more to come.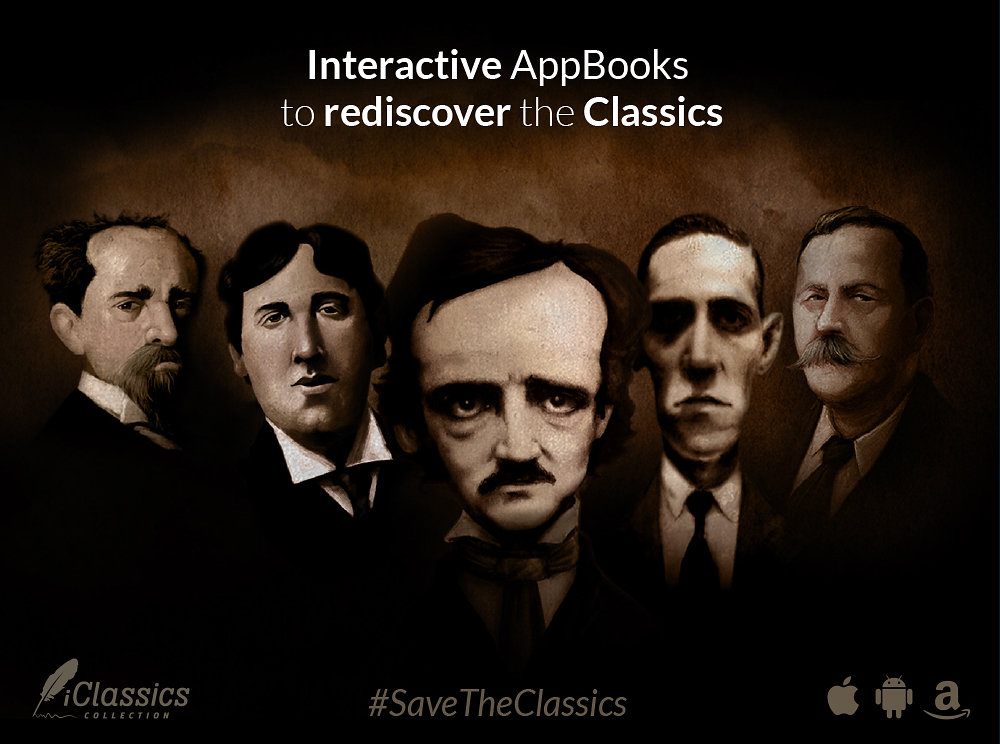 I myself enjoy the works of Edgar Allan Poe, H.P. Lovecraft, Charles Dickens, Arthur Conan Doyle, Mary Shelley, Bram Stoker and Mark Twain. And so I wanted to spend the time on tell you guys about this Kickstarter.
With the money from this Kickstarter they want to add Potuguese to the languages, make the app also avaiable for Android and Kindle and mak it work across platforms. But also make it free for 100,000 students, one student for every euro they raise.
Their Kickstarter runs until July 6th, so go and support them!
The art used for the app is very beautiful, check these out (there is even more on their Kickstarter page!)

The challenge
For the challenge I was asked to answer some questions and to tag a few more bloggers who I would like to challenge.
The questions:
What is your favorite classic book? I have a collection of Edgar Allan Poe works and I really like it, especially The Raven.
If your life was a classic what would it be? No idea, it would be a sad one though.
With whom writer from the past would you like to have dinner? Hmm. I think I wouldn't mind having dinner with the likes of H.P. Lovecraft or Arthur Conan Doyle. I can't decide on which of the two though.
Which classic literary character best describes you? Haha, Watson I presume!
What's the first classic that you read? Oh, that has been a long time ago. I think it was something Sherlock related.
Which classic book could be the best gift? Anything Sherlock! Haha. I like those stories a lot and they should be read more often, even though they are probably the most read of the bunch.
I tag Claire from Books With Claire, Mel from The Daily Prophecy and Lizzie from Fleur Et Nerts.
I hope you go and check these guys out.

For now, let books enrich your life!