Book Releases August 2020
Summer 2020 is really the summer of reading, I feel. Such a downer the reason why and that it influences the releases so much. But still, I have found 5 releases for the coming month I am really looking forward to (some already for many many months).
Bookish and the Beast (Once Upon a Con #3) by Ashley Poston
Igniting Darkness (Courting Darkness Duology #2) by Robin LaFevers
Midnight Sun (Twilight #5) by Stephenie Meyer
All Eyes on Her by Laurie Elizabeth Flynn
The Notorious Virtues (The Notorious Virtues #1) by Alwyn Hamilton

Bookish and the Beast (Once Upon a Con #3) by Ashley Poston (August 4)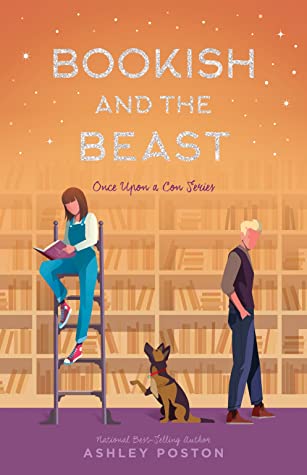 Synopsis

Rosie Thorne is feeling stuck—on her college application essays, in her small town, and on that mysterious General Sond cosplayer she met at ExcelsiCon. Most of all, she's stuck in her grief over her mother's death. Her only solace was her late mother's library of rare Starfield novels, but even that disappeared when they sold it to pay off hospital bills.

On the other hand, Vance Reigns has been Hollywood royalty for as long as he can remember—with all the privilege and scrutiny that entails. When a tabloid scandal catches up to him, he's forced to hide out somewhere the paparazzi would never expect to find him: Small Town USA. At least there's a library in the house. Too bad he doesn't read.

When Rosie and Vance's paths collide and a rare book is accidentally destroyed, Rosie finds herself working to repay the debt. And while most Starfield superfans would jump at the chance to work in close proximity to the Vance Reigns, Rosie has discovered something about Vance: he's a jerk, and she can't stand him. The feeling is mutual.

But as Vance and Rosie begrudgingly get to know each other, their careful masks come off—and they may just find that there's more risk in shutting each other out than in opening their hearts.
So far I have enjoyed the Once Upon a Con series by Ashley Poston. Outside of the series, I haven't liked her writing that much but I do hope this novel will follow the line she has done before and not the other novels I have read by her.
---
Igniting Darkness (Courting Darkness Duology #2) by Robin LaFevers
(August 4)
Synopsis

When you count Death as a friend, who can stand as your enemy?

Sybella, novitiate of the convent of Saint Mortain and Death's vengeance on earth, is still reeling from her God's own passing, and along with him a guiding hand in her bloody work. But with her sisters on the run from their evil brother and under the watchful eye of her one true friend (and love) at court, the soldier known as Beast, Sybella stands alone as the Duchess of Brittany's protector.

After months of seeking her out, Sybella has finally made contact with a fellow novitiate of the convent, Genevieve, a mole in the French court. But when Genevieve mistakenly draws the attention of the French king to the convent of Saint Mortain and its deadly arts, she may do her sisters (and herself) more harm than good. Sybella, having already drawn the ire of the French regent, may not be able to depend on her sister and ally as much as she hoped. Still, Death always finds a way, even if it's not what one expects.
I loved Robin LaFevers His Fair Assassins novels and really enjoyed the first half of this duology. Now finally the last half is going to be released and I am screaming. I do want to read all the other books before starting this one, but it will be worth it!
---
Midnight Sun (Twilight #5) by Stephenie Meyer (August 4)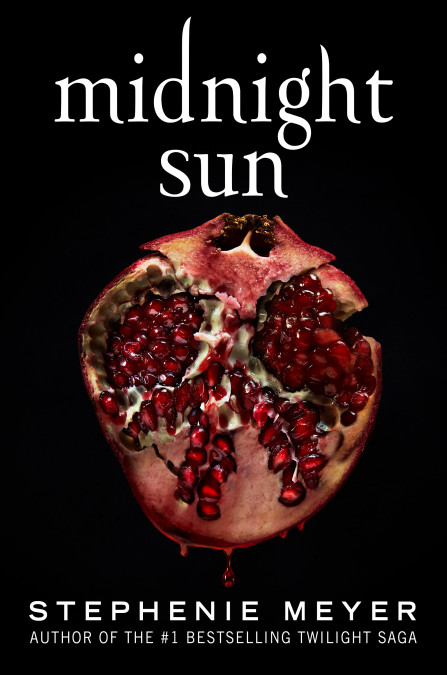 Synopsis

When Edward Cullen and Bella Swan met in Twilight, an iconic love story was born. But until now, fans have heard only Bella's side of the story. At last, readers can experience Edward's version in the long-awaited companion novel, Midnight Sun.

This unforgettable tale as told through Edward's eyes takes on a new and decidedly dark twist. Meeting beautiful, mysterious Bella is both the most intriguing and unnerving event he has experienced in his long life as a vampire. As we learn more fascinating details about Edward's past and the complexity of his inner thoughts, we understand why this is the defining struggle of his life. How can he let himself fall in love with Bella when he knows that he is endangering her life?
I will confess, I have changed my mind on the Twilight series a bit. But it still is a guilty pleasure for me. I love drifting off while reading these books and because of this and my enjoyment of the draft of Midnight Sun I have already pre-ordered the real novel. It's been a while since I have read the draft, but I have it saved on my laptop, so I will be comparing.
---
All Eyes on Her by Laurie Elizabeth Flynn (August 18)
Synopsis

You heard the story on the news. A girl and a boy went into the woods. The girl carried a picnic basket. The boy wore bright yellow running shoes. The girl found her way out, but the boy never did….

Everyone thinks they know what happened. Some say Tabby pushed him off that cliff— she didn't even like hiking. She was jealous. She had more than her share of demons. Others think he fell accidentally—she loved Mark. She would never hurt him…even if he hurt her.

But what's the real story? All Eyes On Her is told from everyone but Tabby herself as the people in her life string together the events that led Tabby to that cliff. Her best friend. Her sister. Her enemy. Her ex-boyfriend. Because everybody thinks they know a girl better than she knows herself.

What do you think is the truth?
I've been liking mysteries and thrillers the last couple of years and I am hoping All Eyes on Her is just as interesting as the synopsis makes it sound.
---
The Notorious Virtues (The Notorious Virtues #1) by Alwyn Hamilton (August 18)
Synopsis

A glamorous media darling, a surprise heiress, and the magical competition of a lifetime.

At sixteen, Honora "Nora" Holtzfall is the daughter of the most powerful heiress in all of Walstad. Her family controls all the money–and all the magic–in the entire country. But despite being the center of attention, Nora has always felt like an outsider. When her mother is found dead in an alley, the family throne and fortune are suddenly up for grabs, and Nora will be pitted against her cousins in the Veritaz, the ultimate magical competition for power that determines the one family heir.

But there's a surprise contestant this time: Lotte, the illegitimate daughter of Nora's aunt. When Lotte's absent mother retrieves her from the rural convent she'd abandoned her to, Lotte goes from being an orphan to surrounded by family. Unfortunately, most of them want her dead.

And soon, Nora discovers that her mother's death wasn't random–it was murder. And the only person she can trust to uncover the truth of what happened is a rakish young reporter who despises everything Nora and her family stand for.

With everyone against her, Lotte's last hope is hunting for the identity of her father. But the dangerous competition–and her feelings for Theo, one of the Holtzfalls' sworn protectors–turns her world upside down.

Incredible tests, impossible choices and deadly odds await both girls. But there can only be one winner.
I really liked Alwyn Hamilton's Rebel of the Sands series. I am hoping The Notorious Virtues will be just as charming, likeable and fun as her previous books.
---
Let me know what you thought of these books!
If you have any requests for which book I should talk about next, please let me know in the comments down below.
For now, let books enrich your life!