Book Releases July 2020
Wow time really flies. June has come and gone without me really noticing. I hope I can start writing reviews again. But for now, here are the upcoming releases I am looking for in July 2020.
Unravel the Dusk (Spin the Dawn #2) by Elizabeth Lim
The Damned (The Beautiful #2) by Renée Ahdieh
The Princess Will Save You (The Princess Will Save You #1) by Sarah Henning
Today Tonight Tomorrow by Rachel Lynn Solomon

Unravel the Dusk (Spin the Dawn #2) by Elizabeth Lim (July 7)
Synopsis

Maia Tamarin's journey to sew the dresses of the sun, the moon and the stars has taken a grievous toll. She returns to a kingdom on the brink of war. The boy she loves is gone, and she is forced to don the dress of the sun and assume the place of the emperor's bride-to-be to keep the peace.

But the war raging around Maia is nothing compared to the battle within. Ever since she was touched by the demon Bandur, she has been changing . . . glancing in the mirror to see her own eyes glowing red, losing control of her magic, her body, her mind. It's only a matter of time before Maia loses herself completely, but she will stop at nothing to find Edan, protect her family, and bring lasting peace to her country.
I loved Spin the Dawn and since then have been anxiously waiting for the release of Unravel the Dusk. I know my pre-order is on it's way, so hopefully it will be here soon, cause I can't wait.
---
The Damned (The Beautiful #2) by Renée Ahdieh (July 7)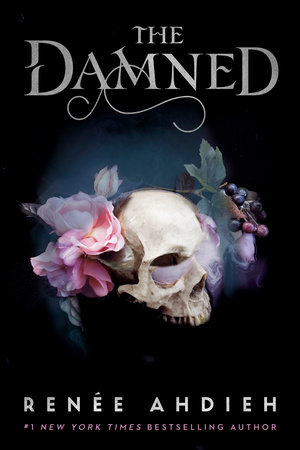 Synopsis

Following the events of The Beautiful, Sébastien Saint Germain is now cursed and forever changed. The treaty between the Fallen and the Brotherhood has been broken, and war between the immortals seems imminent. The price of loving Celine was costly. But Celine has also paid a high price for loving Bastien.

Still recovering from injuries sustained during a night she can't quite remember, her dreams are troubled. And she doesn't know she has inadvertently set into motion a chain of events that could lead to her demise and unveil a truth about herself she's not quite ready to learn.

Forces hiding in the shadows have been patiently waiting for this moment for centuries. And just as Bastien and Celine begin to uncover the danger around them, they learn their love could tear them apart.
I thought The Beautiful was okay and hope The Damned is as good or maybe even better.
---
The Princess Will Save You (The Princess Will Save You #1) by Sarah Henning (July 7)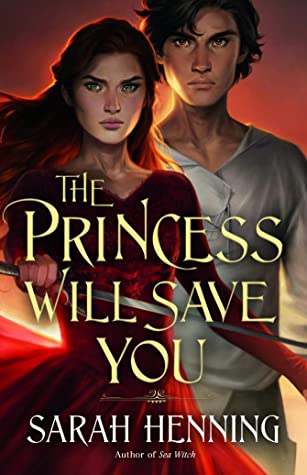 Synopsis

A PRINCESS
A STABLE BOY
A QUEST

When her father dies, Princess Amarande is given an ultimatum: Marry the leader of one of the four neighboring kingdoms, or lose her crown—and possibly her life. And to force her hand, her beloved, the stable boy Luca, is kidnapped.

But Amarande was raised to be a warrior, not a sacrifice.

And nothing will stop her from saving her true love and rescuing her kingdom.
I am curious what Sarah Henning has come up with this time.
---
Today Tonight Tomorrow by Rachel Lynn Solomon (July 28)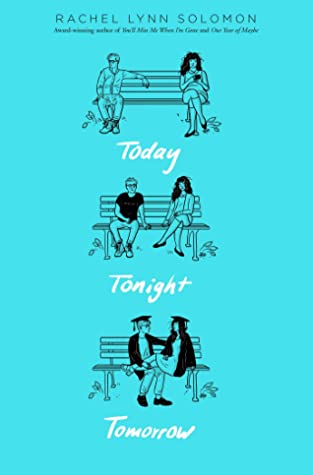 Synopsis

Today, she hates him.

It's the last day of senior year. Rowan Roth and Neil McNair have been bitter rivals for all of high school, clashing on test scores, student council elections, and even gym class pull-up contests. While Rowan, who secretly wants to write romance novels, is anxious about the future, she'd love to beat her infuriating nemesis one last time.

Tonight, she puts up with him.

When Neil is named valedictorian, Rowan has only one chance at victory: Howl, a senior class game that takes them all over Seattle, a farewell tour of the city she loves. But after learning a group of seniors is out to get them, she and Neil reluctantly decide to team up until they're the last players left—and then they'll destroy each other.

As Rowan spends more time with Neil, she realizes he's much more than the awkward linguistics nerd she's sparred with for the past four years. And, perhaps, this boy she claims to despise might actually be the boy of her dreams.

Tomorrow…maybe she's already fallen for him.
Today Tonight Tomorrow sounds very interesting to me and am curious if this novel will follow up on that.
---
Let me know what you thought of these books!
If you have any requests for which book I should talk about next, please let me know in the comments down below.
For now, let books enrich your life!