Book Releases July 2019
Oh man, I am late! But I have been taking care of my little girl by myself for the last two days and I am a mess. But I still wanted to put the post out so I am writing this way to late in the evening. These are the seven books I am looking forward to this month.
Queen of Ruin (Grace and Fury #2) by Tracy Banghart
The Bookish Life of Nina Hill by Abbi Waxman
Maybe This Time by Kasie West
Spin the Dawn (The Blood of Stars #1) by Elizabeth Lim
The Storm Crow (The Storm Crow #1) by Kalyn Josephson
Dark Age (Red Rising #5) by Pierce Brown
The Merciful Crow (The Merciful Crow #1) by Margaret Owen

Queen of Ruin (Grace and Fury #2) by Tracy Banghart (July 2)
Synopsis

Banished by Asa at the end of Grace and Fury, Nomi and Malachi find themselves powerless and headed towards their all-but-certain deaths. Now that Asa sits on the throne, he will stop at nothing to make sure Malachi never sets foot in the palace again. Their only hope is to find Nomi's sister, Serina, on the prison island of Mount Ruin. But when Nomi and Malachi arrive, it is not the island of conquered, broken women that they expected. It is an island in the grip of revolution, and Serina–polite, submissive Serina–is its leader.

Betrayal, grief, and violence have changed both sisters, and the women of Mount Ruin have their sights set on revenge beyond the confines of their island prison. They plan to sweep across the entire kingdom, issuing in a new age of freedom for all. But first they'll have to get rid of Asa, and only Nomi knows how.

Separated once again, this time by choice, Nomi and Serina must forge their own paths as they aim to tear down the world they know, and build something better in its place.
I haven't read Grace and Fury yet, but it still sounds so amazing I am really curious how it will move on.
---
The Bookish Life of Nina Hill by Abbi Waxman (July 9)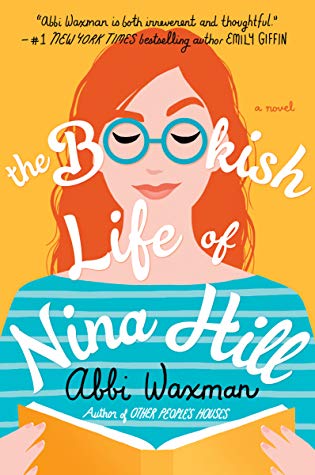 Synopsis

The only child of a single mother, Nina has her life just as she wants it: a job in a bookstore, a kick-butt trivia team, a world-class planner and a cat named Phil. If she sometimes suspects there might be more to life than reading, she just shrugs and picks up a new book.

When the father Nina never knew existed suddenly dies, leaving behind innumerable sisters, brothers, nieces, and nephews, Nina is horrified. They all live close by! They're all—or mostly all—excited to meet her! She'll have to Speak. To. Strangers. It's a disaster! And as if that wasn't enough, Tom, her trivia nemesis, has turned out to be cute, funny, and deeply interested in getting to know her. Doesn't he realize what a terrible idea that is?

Nina considers her options.

1. Completely change her name and appearance. (Too drastic, plus she likes her hair.)
2. Flee to a deserted island. (Hard pass, see: coffee).
3. Hide in a corner of her apartment and rock back and forth. (Already doing it.)

It's time for Nina to come out of her comfortable shell, but she isn't convinced real life could ever live up to fiction. It's going to take a brand-new family, a persistent suitor, and the combined effects of ice cream and trivia to make her turn her own fresh page.
The Bookish Life of Nina Hill sounds super fun and cute. I hope to get my hands on it, but with my reading speed right now it can take ages.
---
Maybe This Time by Kasie West (July 9)
Synopsis

One year. Nine events. Nine chances to . . . fall in love?

Weddings. Funerals. Barbecues. New Year's Eve parties. Name the occasion, and Sophie Evans will be there. Well, she has to be there. Sophie works for the local florist, so she can be found at every big event in her small hometown, arranging bouquets and managing family dramas.

Enter Andrew Hart. The son of the fancy new chef in town, Andrew is suddenly required to attend all the same events as Sophie. Entitled, arrogant, preppy Andrew. Sophie just wants to get her job done and finish up her sketches so she can apply to design school. But every time she turns around, there is Andrew, getting in her way and making her life more complicated. Until one day she wonders if maybe complicated isn't so bad after all . . .
I have loved most of what I have read by Kasie West, so of course, I am curious about Maybe This Time.
---
Spin the Dawn (The Blood of Stars #1) by Elizabeth Lim (July 9)
Synopsis

Maia Tamarin dreams of becoming the greatest tailor in the land, but as a girl, the best she can hope for is to marry well. When a royal messenger summons her ailing father, once a tailor of renown, to court, Maia poses as a boy and takes his place. She knows her life is forfeit if her secret is discovered, but she'll take that risk to achieve her dream and save her family from ruin. There's just one catch: Maia is one of twelve tailors vying for the job.

Backstabbing and lies run rampant as the tailors compete in challenges to prove their artistry and skill. Maia's task is further complicated when she draws the attention of the court magician, Edan, whose piercing eyes seem to see straight through her disguise.

And nothing could have prepared her for the final challenge: to sew three magic gowns for the emperor's reluctant bride-to-be, from the laughter of the sun, the tears of the moon, and the blood of stars. With this impossible task before her, she embarks on a journey to the far reaches of the kingdom, seeking the sun, the moon, and the stars, and finding more than she ever could have imagined.
I heard about Spin the Dawn around this time last year and I am desperate for it to be released. It is finally here! OMG!
---
The Storm Crow (The Storm Crow #1) by Kalyn Josephson (July 9)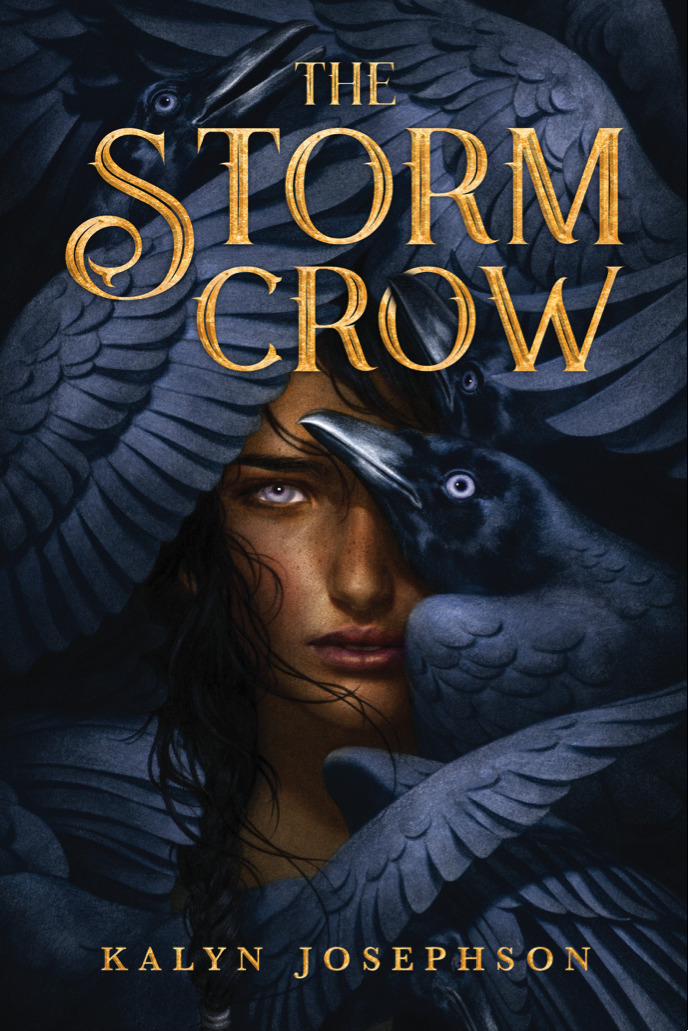 Synopsis

In the tropical kingdom of Rhodaire, magical, elemental Crows are part of every aspect of life…until the Illucian empire invades, destroying everything.

That terrible night has thrown Princess Anthia into a deep depression. Her sister Caliza is busy running the kingdom after their mother's death, but all Thia can do is think of all she has lost.

But when Caliza is forced to agree to a marriage between Thia and the crown prince of Illucia, Thia is finally spurred into action. And after stumbling upon a hidden Crow egg in the rubble of a rookery, she and her sister devise a dangerous plan to hatch the egg in secret and get back what was taken from them.
The Storm Crow sound so cool! I do hope I get back into reading Fantasy, because I am really not looking forward to reading any fantasy for a while now.
---
Dark Age (Red Rising #5) by Pierce Brown (July 30)
Synopsis

For a decade Darrow led a revolution against the corrupt color-coded Society. Now, outlawed by the very Republic he founded, he wages a rogue war on Mercury in hopes that he can still salvage the dream of Eo. But as he leaves death and destruction in his wake, is he still the hero who broke the chains? Or will another legend rise to take his place?

Lysander au Lune, the heir in exile, has returned to the Core. Determined to bring peace back to mankind at the edge of his sword, he must overcome or unite the treacherous Gold families of the Core and face down Darrow over the skies of war-torn Mercury.

But theirs are not the only fates hanging in the balance.

On Luna, Mustang, Sovereign of the Republic, campaigns to unite the Republic behind her husband. Beset by political and criminal enemies, can she outwit her opponents in time to save him?

Once a Red refugee, young Lyria now stands accused of treason, and her only hope is a desperate escape with unlikely new allies.

Abducted by a new threat to the Republic, Pax and Electra, the children of Darrow and Sevro, must trust in Ephraim, a thief, for their salvation—and Ephraim must look to them for his chance at redemption.

As alliances shift, break, and re-form—and power is seized, lost, and reclaimed—every player is at risk in a game of conquest that could turn the Rising into a new Dark Age.
Dark Age is the FIFTH book in the Red Rising series and in a way, I am done with that series. But who knows I will like it when I pick it up.
---
The Merciful Crow (The Merciful Crow #1) by Margaret Owen (July 30)
Synopsis

A future chieftain

Fie abides by one rule: look after your own. Her Crow caste of undertakers and mercy-killers takes more abuse than coin, but when they're called to collect royal dead, she's hoping they'll find the payout of a lifetime.

A fugitive prince

When Crown Prince Jasimir turns out to have faked his death, Fie's ready to cut her losses—and perhaps his throat. But he offers a wager that she can't refuse: protect him from a ruthless queen, and he'll protect the Crows when he reigns.

A too-cunning bodyguard

Hawk warrior Tavin has always put Jas's life before his, magically assuming the prince's appearance and shadowing his every step. But what happens when Tavin begins to want something to call his own?
Okay, just reading the synopsis makes me want to read this book. I hope to pick this up soon, but who knows.
---
Let me know what you thought of these books!
If you have any requests for which book I should talk about next, please let me know in the comments down below.
For now, let books enrich your life!