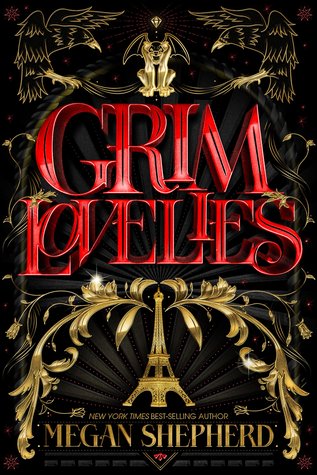 I can't stop midnight
I saw a lot of great reviews for Grim Lovelies, but wasn't pulled in myself. I didn't care that much for the setting and the synopsis sounded weird. But I am glad I did start it because once I did I liked it.
Book Review: Grim Lovelies by Megan Shepherd
Rating: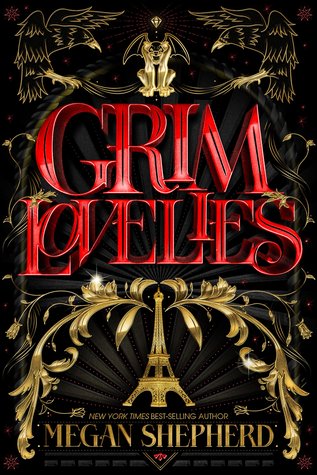 Title & Author: Grim Lovelies by Megan Shepherd
Genre: Fantasy, Adventure
Release date: October 2 2018
Series: Grim Lovelies
Publisher: HMH Books

Synopsis

Seventeen-year-old Anouk envies the human world, where people known as Pretties lavish themselves in fast cars, high fashion, and have the freedom to fall in love. But Anouk can never have those things, because she is not really human. Enchanted from animal to human girl and forbidden to venture beyond her familiar Parisian prison, Anouk is a Beastie: destined for a life surrounded by dust bunnies and cinders serving Mada Vittora, the evil witch who spelled her into existence. That is, until one day she finds her mistress murdered in a pool of blood—and Anouk is accused of the crime.

Now, the world she always dreamed of is rife with danger. Pursued through Paris by the underground magical society known as the Haute, Anouk and her fellow Beasties only have three days to find the real killer before the spell keeping them human fades away. If they fail, they will lose the only lives they've ever known…but if they succeed, they could be more powerful than anyone ever bargained for.
I give Grim Lovelies by Megan Shepherd four out of five hearts because it was a great new concept. Something I haven't seen before and even though there was witchcraft in the story, it wasn't too important.
Anouk grows from a simple servant to a woman who can stand on her own. She has to fight to get there and I could really feel for her. She is friends with Luc and Beau, but she can't use them as a crutch to help her grow.
I enjoyed the world, witchcraft has changed these animals to teenagers and they are depended on humans. The more I learned about the Beasties, I thought they would be better off away from Mada Vittora, but where could they go? It makes you want to try and find a better place for her and makes you care.
The only thing what made me take a heart away from this novel was that I didn't feel like I wanted to get to the end and it dragged a little bit on. I would have wanted to feel sad when it was done and I never actually cared for picking it up after a break.
There were lots of plot twists and growing of characters in this novel and that was great, I would love to pick up the next book this fall. But Megan will have to throw out the same quality otherwise I might feel like dropping this series.
Let me know what you thought of this book!
If you have any requests for which book I should talk about next, please let me know in the comments down below.
For now, let books enrich your life!