Book Releases November 2020
Wow the year has flown by. I still think it is May or somewhere early in the year. But yes, tomorrow it is officially November and in exactly 31 days 2020 is officially over. Let's hope it is enough to bring the world back in order. But still, there are books coming out and I will be looking forward to new books always. Here they are!
Instant Karma by Marissa Meyer
Lies Like Poison by Chelsea Pitcher
The Ickabog by J.K. Rowling
Ready Player Two (Ready Player One #2) by Ernest Cline
How the King of Elfhame Learned to Hate Stories (The Folk of the Air #3.5) by Holly Black

Instant Karma by Marissa Meyer (November 3)
Synopsis

Chronic overachiever Prudence Daniels is always quick to cast judgment on the lazy, rude, and arrogant residents of her coastal town. Her dreams of karmic justice are fulfilled when, after a night out with her friends, she wakes up with the sudden ability to cast instant karma on those around her. Pru giddily makes use of the power, punishing everyone from public vandals to karaoke hecklers, but there is one person on whom her powers consistently backfire: Quint Erickson, her slacker of a lab partner and all-around mortal enemy. Soon, Pru begins to uncover truths about Quint, her peers, and even herself that reveal how thin the line is between virtue and vanity, generosity and greed . . . love and hate.
I am curious if Marrissa Meyer still has it. I haven't picked anything by her up since finishing Winter was released even though I meant to. At least the synopsis of Instant Karma sounds like there will be a great main character, so it has that.
---
Lies Like Poison by Chelsea Pitcher (November 10)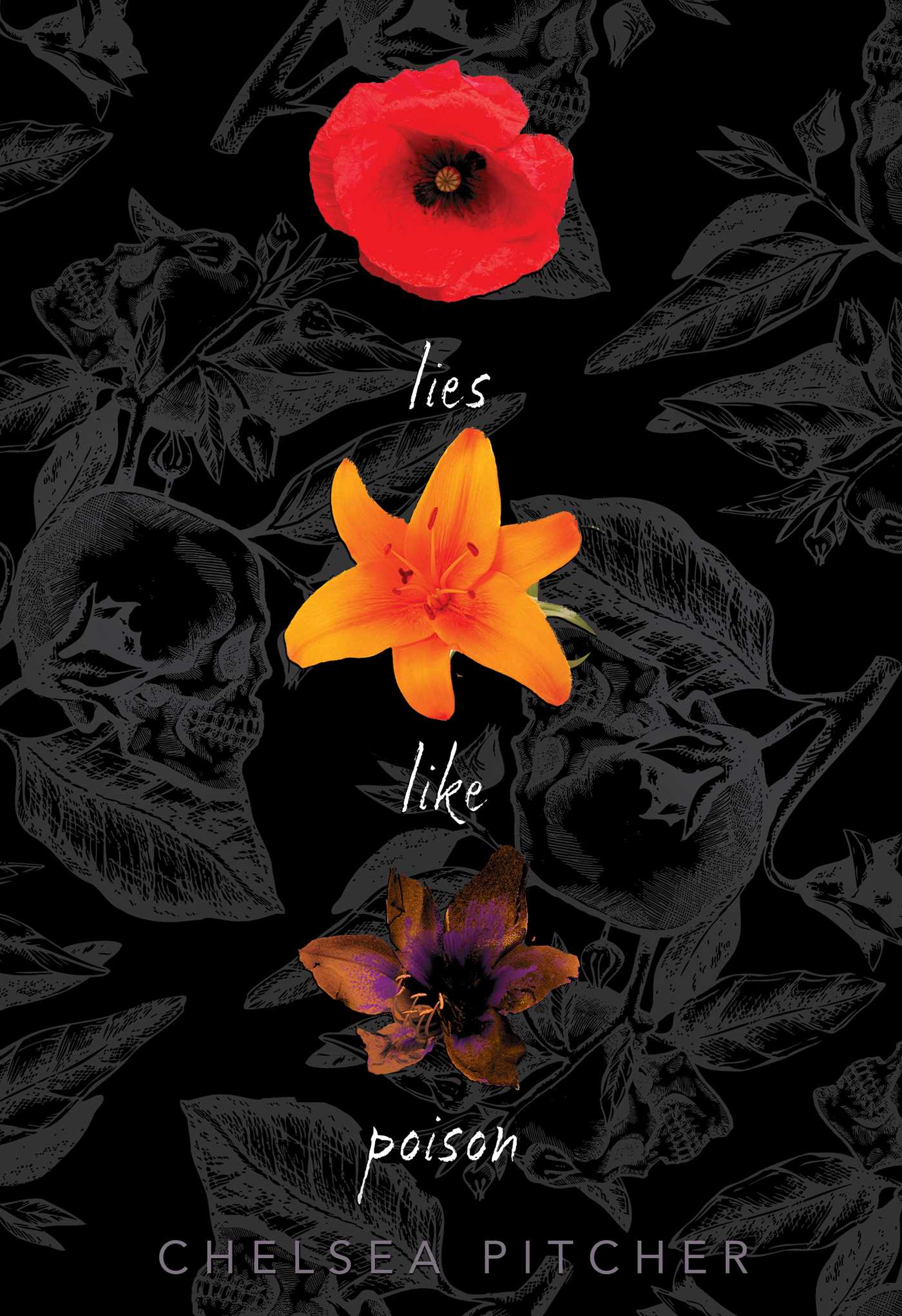 Synopsis

Poppy, Lily, and Belladonna would do anything to protect their best friend, Raven. So when they discovered he was suffering abuse at the hands of his stepmother, they came up with a lethal plan: petals of poppy, belladonna, and lily in her evening tea so she'd never be able to hurt Raven again. But someone got cold feet, the plot faded to a secret of the past, and the group fell apart.

Three years later, on the eve of Raven's seventeenth birthday, his stepmother turns up dead. But it's only belladonna found in her tea, and it's only Belladonna who's carted off to jail. Desperate for help, Belle reaches out to her estranged friends to prove her innocence. They answer the call, but no one is prepared for what comes next.

Now, everyone has something to lose and something equally dangerous to hide. And when the tangled web of secrets and betrayal is finally unwound, what lies at its heart will change the group forever.
Chelsea Pitcher is the author of This Lie Will Kill You and that one was really good, so I am hoping Lies Like Poison will be the same.
---
The Ickabog by J.K. Rowling (November 20)
Synopsis

Once upon a time there was a tiny kingdom called Cornucopia, as rich in happiness as it was in gold, and famous for its food. From the delicate cream cheeses of Kurdsburg to the Hopes-of-Heaven pastries of Chouxville, each was so delicious that people wept with joy as they ate them.

But even in this happy kingdom, a monster lurks. Legend tells of a fearsome creature living far to the north in the Marshlands… the Ickabog. Some say it breathes fire, spits poison, and roars through the mist as it carries off wayward sheep and children alike. Some say it's just a myth…

And when that myth takes on a life of its own, casting a shadow over the kingdom, two children — best friends Bert and Daisy — embark on a great adventure to untangle the truth and find out where the real monster lies, bringing hope and happiness to Cornucopia once more.
I know J.K. Rowling has been very negatively in the press these days, but I really think books should be judged by their content, not their author. I am planning on getting The Ickabog for my little girl.
---
Ready Player Two (Ready Player One #2) by Ernest Cline (November 24)
Synopsis

An unexpected quest. Two worlds at stake. Are you ready?

Days after Oasis founder James Halliday's contest, Wade Watts makes a discovery that changes everything. Hidden within Halliday's vault, waiting for his heir to find, lies a technological advancement that will once again change the world and make the Oasis a thousand times more wondrous, and addictive, than even Wade dreamed possible. With it comes a new riddle and a new quest. A last Easter egg from Halliday, hinting at a mysterious prize. And an unexpected, impossibly powerful, and dangerous new rival awaits, one who will kill millions to get what he wants. Wade's life and the future of the Oasis are again at stake, but this time the fate of humanity also hangs in the balance.

Lovingly nostalgic and wildly original as only Ernest Cline could conceive it, Ready Player Two takes us on another imaginative, fun, action packed adventure through his beloved virtual universe, and jolts us thrillingly into the future once again.
I only found out about Ready Player Two when I was looking into which books to write about in this post. How did I not learn about this one sooner? Even though the synopsis sounds awesome I am worried. But I will give it the benefit of the doubt.
---
How the King of Elfhame Learned to Hate Stories (The Folk of the Air #3.5) by Holly Black (November 24)
Synopsis

An irresistible return to the captivating world of Elfhame.

Once upon a time, there was a boy with a wicked tongue.

Before he was a cruel prince or a wicked king, he was a faerie child with a heart of stone . #1 New York Times bestselling author, Holly Black reveals a deeper look into the dramatic life of Elfhame's enigmatic high king, Cardan. This tale includes delicious details of life before The Cruel Prince, an adventure beyond The Queen of Nothing, and familiar moments from The Folk of the Air trilogy, told wholly from Cardan's perspective.
How the King of Elfhame Learned to Hate Stories sounds intersting even though I am not the biggest fan of the rest of The Folk of the Air books. We will see whether it is better or not.
---
Let me know what you thought of these books!
If you have any requests for which book I should talk about next, please let me know in the comments down below.
For now, let books enrich your life!