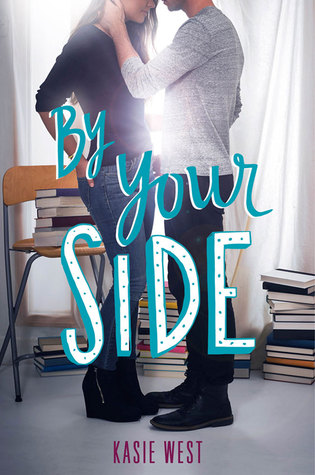 Possibilities are exciting and endless. Realities are final
I didn't know whether I was going to like Kasie West's books because they seem to centre around romance and that is not my favourite genre. But I was pleasantly surprised.
Book Review: By Your Side by Kasie West
Rating: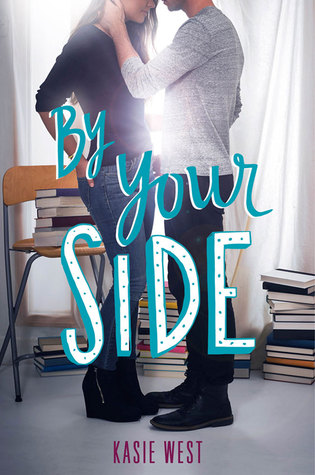 Title & Author: By Your Side by Kasie West
Genre: Contemporary, Romance
Release date: January 31 2017
Series: Standalone
Publisher: HaperCollins

Synopsis

When Autumn Collins finds herself accidentally locked in the library for an entire weekend, she doesn't think things could get any worse. But that's before she realizes that Dax Miller is locked in with her. Autumn doesn't know much about Dax except that he's trouble. Between the rumors about the fight he was in (and that brief stint in juvie that followed it) and his reputation as a loner, he's not exactly the ideal person to be stuck with. Still, she just keeps reminding herself that it is only a matter of time before Jeff, her almost-boyfriend, realizes he left her in the library and comes to rescue her.

Only he doesn't come. No one does.

Instead it becomes clear that Autumn is going to have to spend the next couple of days living off vending-machine food and making conversation with a boy who clearly wants nothing to do with her. Except there is more to Dax than meets the eye. As he and Autumn first grudgingly, and then not so grudgingly, open up to each other, Autumn is struck by their surprising connection. But can their feelings for each other survive once the weekend is over and Autumn's old life, and old love interest, threaten to pull her from Dax's side?
I give By Your Side by Kasie West four out of five hearts because it was pleasantry surprising and the romance wasn't as clearly there as I worried it would be. This is the way I like romances more. It is an easy read and pretty fun.
Autumn wants to be a normal girl, but she has to hide herself whenever she gets too anxious. I knew exactly how she felt and even though it wasn't as well described as it could be, feeling anxious is hard to describe. She has to fight herself at every move when she gets locked into the library. It feels real and later on you can see why she falls for Dax. But those feelings are hidden behind the anxiety and worry for what her friends and parents are thinking.
Dax is an interesting character and I am really happy he was so openly featured in By Your Side. He and Autumn has their prejudices against each other when they find the other, but they slowly get over themselves and give each other a chance.
Kasie West's writing is easy to read and she makes you feel like you are really there. This story is not one with insta-love and it actually takes Autumn most of the book to figure out who she really loves.
Overall By Your Side is a great read. I still don't like romances, but when they are written this way I don't mind as much. Which is why I gave the novel four hearts and not three or five.
Let me know what you thought of this book!
If you have any requests for which book I should talk about next, please let me know in the comments down below.
For now, let books enrich your life!