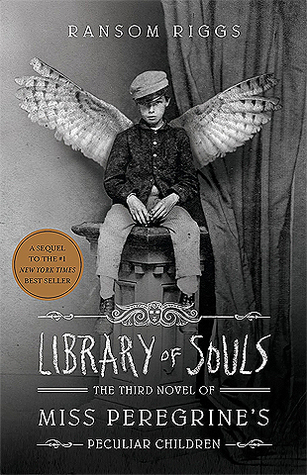 No one can hurt you as badly as the people you love
I fell in love with Miss Peregrine's children during the first novel in the series and I was so happy they returned for a great final during Library of Souls.
Book Review: Library of Souls by Ransom Riggs
Rating: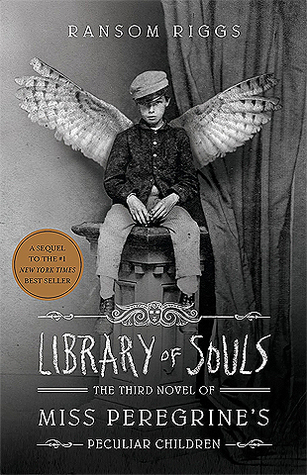 Title & Author: Library of Souls by Ransom Riggs
Genre: Fantasy, Mystery
Release Date: September 22 2015
Series: Miss Peregrine's Home for Peculiar Children
Publisher: Quirk Books

Synopsis

As the story opens, sixteen-year-old Jacob discovers a powerful new ability, and soon he's diving through history to rescue his peculiar companions from a heavily guarded fortress. Accompanying Jacob on his journey are Emma Bloom, a girl with fire at her fingertips, and Addison MacHenry, a dog with a nose for sniffing out lost children.

They'll travel from modern-day London to the labyrinthine alleys of Devil's Acre, the most wretched slum in all of Victorian England. It's a place where the fate of peculiar children everywhere will be decided once and for all.
I give Library of Souls by Ransom Riggs five out of five hearts because I loved it. Ransom really out did himself to finish his series of with a worthy novel.
I did have some issues at the beginning to get back into the series but soon I got going and didn't stop. The story is pretty fast paced after the first bit and then throws you into this great roller coaster. But it doesn't stop as suddenly as roller coasters usually do, it eased you into the end and then lets go on the last page.
Finally the second brother of Miss Peregrine is introduced during this novel and he is one hell of a guy. I love his development during the novel and in a way makes me sad he did not get introduced earlier.
Overall I loved the way Ransom Riggs explained during the last pages what all the adventures had done for Jacob and the real world ramifications. This is one of the things I miss in most other novels when they are wrapping up. The length of this part also isn't all that long, which is nice too.
Library of Souls is a great end to a good series. I would advice you to read it too, because it is worth struggling through Hollow City, which I find the least great in the series.
Let me know what you thought of this book!
If you have any requests for which book I should talk about next, please let me know in the comments down below.
For now, let books enrich your life!