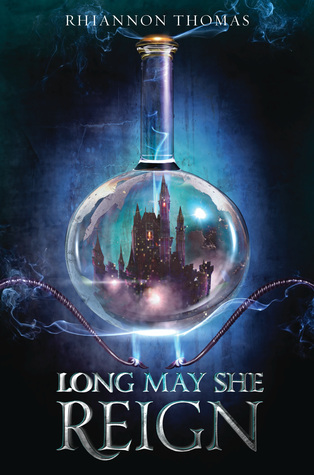 Rulership does not sit comfortably on any worthy head
I finally got around to reviewing Long May She Reign, about 2 years late. And I didn't care too much. There were some good points to this novel, but I mostly was right about my guess about who did the murder, just not the reason why.
Book Review: Long May She Reign by Rhiannon Thomas
Rating: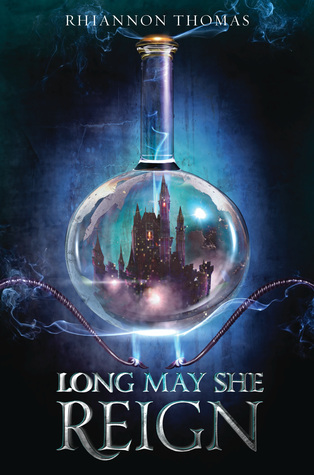 Title & Author: Long May She Reign by Rhiannon Thomas
Genre: Fantasy, Mystery
Release date: February 21 2017
Series: Standalone
Publisher: HarperCollins

Synopsis

Freya was never meant be queen. Twenty third in line to the throne, she never dreamed of a life in the palace, and would much rather research in her laboratory than participate in the intrigues of court. However, when an extravagant banquet turns deadly and the king and those closest to him are poisoned, Freya suddenly finds herself on the throne.

Freya may have escaped the massacre, but she is far from safe. The nobles don't respect her, her councillors want to control her, and with the mystery of who killed the king still unsolved, Freya knows that a single mistake could cost her the kingdom – and her life.

Freya is determined to survive, and that means uncovering the murderers herself. Until then, she can't trust anyone. Not her advisors. Not the king's dashing and enigmatic illegitimate son. Not even her own father, who always wanted the best for her, but also wanted more power for himself.

As Freya's enemies close in and her loyalties are tested, she must decide if she is ready to rule and, if so, how far she is willing to go to keep the crown.
I give Long May She Reign by Rhiannon Thomas three out of five heart because I wasn't too happy with the overall story. It wasn't very original and I knew who did it already in the beginning. But it wasn't too bad.
Freya is a very insecure queen and grows over the novel to become confident, but her choices? I thought did not reflect ones of a queen a lot of the time. I thought her choice in the end on what to do with the murderer is ridiculous.
From the beginning I had figured out who was behind the massacre, but not the reason why and thought it was ridiculous, just like some of the Freya's choices. It made me sad, but overall I think the story was okay. For me this novel just ended earlier than it actually did to make sure I don't have to think about that awe full last bit.
Let me know what you thought of this book!
If you have any requests for which book I should talk about next, please let me know in the comments down below.
For now, let books enrich your life!