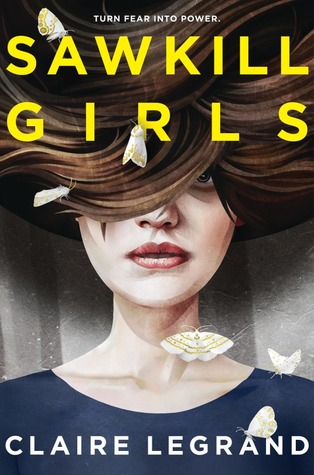 Zoey aimed for wry nonchalance, to cover up how obviously chalant she was
This novel was a surprise for me. I had a hard time making my mind up about what I thought about Sawkill Girls. I thought it was a horror story and it was actually way more fantasy than I thought. It was really interesting and surprising.
Book Review: Sawkill Girls by Clare Legrand
Rating: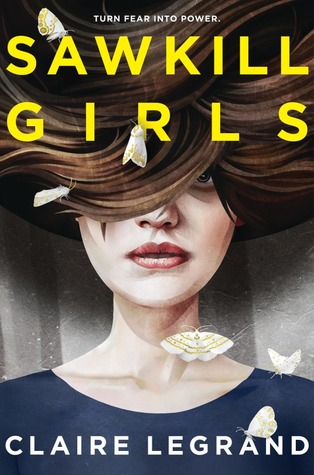 Title & Author: Sawkill Girls by Clare Legrand
Genre: Horror, Fantasy
Release date: October 2 2018
Series: Standalone
Publisher: Katherine Tegen Books

Synopsis

Beware of the woods and the dark, dank deep.

He'll follow you home, and he won't let you sleep.

Who are the Sawkill Girls?

Marion: the new girl. Awkward and plain, steady and dependable. Weighed down by tragedy and hungry for love she's sure she'll never find.

Zoey: the pariah. Luckless and lonely, hurting but hiding it. Aching with grief and dreaming of vanished girls. Maybe she's broken—or maybe everyone else is.

Val: the queen bee. Gorgeous and privileged, ruthless and regal. Words like silk and eyes like knives, a heart made of secrets and a mouth full of lies.

Their stories come together on the island of Sawkill Rock, where gleaming horses graze in rolling pastures and cold waves crash against black cliffs. Where kids whisper the legend of an insidious monster at parties and around campfires.

Where girls have been disappearing for decades, stolen away by a ravenous evil no one has dared to fight… until now.
I give Sawkill Girls by Claire Legrand four out of five hearts because I thought the novel was a very surprising read and the writing was (again) well done.
The story was very interesting because it deals with three such different characters, but also the island and its lore. Claire really knows how to keep up the mystery surrounding what is going on with the island even though one main character is very involved in it.
I thought that the sexual orientation of each the main characters wasn't too prominent in the story as I worried for since Goodreads does give it the LGBT tag. And I am kind of done with that books have to prominently feature these things. Yes I know they are a thing and yes I don't care if someone's orientation is different from mine, but I really don't care about it when I read it. I don't need romance in my books, so why would I want to read a fantasy novel (or whatever else) and the characters are heavily a certain orientation? I don't care, people! Sorry. I get a little bit upset these days about it because I really don't care to read about romance in my novels.
The topics touched on in Sawkill Girls are pretty heavy. Loss, grief, trauma and more. I thought they were very well done and they weren't too distracting from the main story. The story is pretty feministic and I don't know what I think about it, but I let it go and it didn't bother me too much.
Overall I think Sawkill Girls is a great novel and it keeps you on the edge of your seat. It was very much fun, but also strange and mysterious.
Let me know what you thought of this book!
If you have any requests for which book I should talk about next, please let me know in the comments down below.
For now, let books enrich your life!