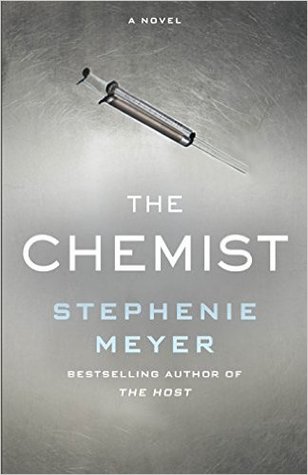 Don't let hope make you stupid
After finishing The Host I did expect anything from The Chemist by Stephenie Meyer. But it was an okay novel and completely different from The Host and Twilight.
Book Review: The Chemist by Stephenie Meyer
Rating: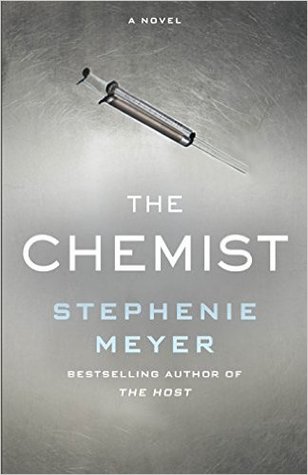 Title & Author: The Chemist by Stephenie Meyer
Genre: Mystery, Romance
Release Date: November 8 2016
Series: Standalone
Publisher: Little Brown

Synopsis

She used to work for the U.S. government, but very few people ever knew that. An expert in her field, she was one of the darkest secrets of an agency so clandestine it doesn't even have a name. And when they decided she was a liability, they came for her without warning.

Now, she rarely stays in the same place or uses the same name for long. They've killed the only other person she trusted, but something she knows still poses a threat. They want her dead, and soon.

When her former handler offers her a way out, she realizes it's her only chance to erase the giant target on her back. But it means taking one last job for her ex-employers. To her horror, the information she acquires only makes her situation more dangerous.

Resolving to meet the threat head-on, she prepares for the toughest fight of her life but finds herself falling for a man who can only complicate her likelihood of survival. As she sees her choices being rapidly whittled down, she must apply her unique talents in ways she never dreamed of.
I gave The Chemist by Stephenie Meyer three out of five hearts. It wasn't bad but it could have been better. I actually think it is the best novel by Stephenie Meyer.
I had no expectations for this novel because I knew from the back it had nothing but the author in common with Twilight and The Host. The novel was a whole lot different from the previous works of Stephenie, but it had some of the flaws she has.
I nearly expected it to have a love triangle, the thing that bugs me most about her previous novels. And at some points during the novel it looked like there was going to be one, but it never got there. There was a very unlikely romance, which I thought was completely unlikely. Alex (I am just going to call the main character Alex since that is the name I mostly remember from it) falls for Daniel, her target at the beginning of the novel. And he falls for her, he says it was ever when he first saw her, but I think it is most unlikely since she tortures him before they do anything to get a relationship. This bothered me a lot too because Alex did not tell Daniel to stop after a couple of reluctant tries.
Overall I think the portrayal of Alex' and Kevin's behaviour was pretty realistic for being on the run. I am not sure how secret Kevin's Batcave could be secret, but of course it is set in America and I do not know much about gun law in America.
The novel was an okay story. I did not have many problems with it, because it seemed fine. Just the unlikely relationship between Daniel and Alex was weird. If you want a dumb read, go ahead and read this novel. It will be entertaining, but if you want something better I would suggest to read anything by Dan Brown.
Let me know what you thought of this book!
If you have any requests for which book I should talk about next, please let me know in the comments down below.
For now, let books enrich your life!