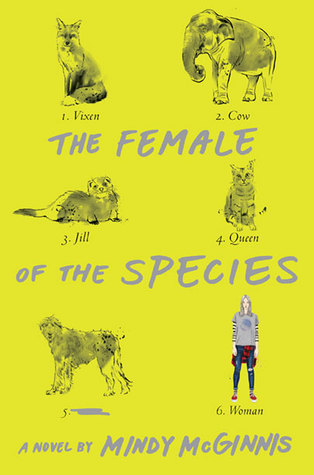 You see it in all animals – the female of the species is more deadly than the male
The Female of the Species was my favourite read of March 2019. I don't know why I waited so long to read this book. It was honest and had great characters.
Book Review: The Female of the Species by Mindy McGinnis
Rating: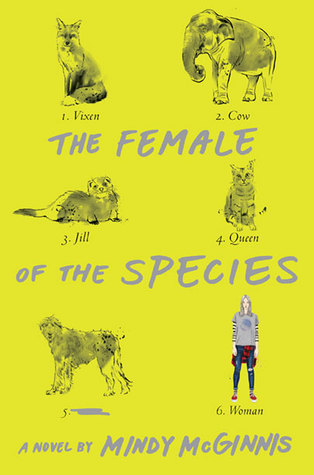 Title & Author: The Female of the Species by Mindy McGinnis
Genre: Contemporary, Mystery
Release date: September 20 2016
Series: Standalone
Publisher: Katherine Tegen Books

Synopsis

Alex Craft knows how to kill someone. And she doesn't feel bad about it.

Three years ago, when her older sister, Anna, was murdered and the killer walked free, Alex uncaged the language she knows best—the language of violence. While her own crime goes unpunished, Alex knows she can't be trusted among other people. Not with Jack, the star athlete who wants to really know her but still feels guilty over the role he played the night Anna's body was discovered. And not with Peekay, the preacher's kid with a defiant streak who befriends Alex while they volunteer at an animal shelter. Not anyone.

As their senior year unfolds, Alex's darker nature breaks out, setting these three teens on a collision course that will change their lives forever.
I give The Female of the Species by Mindy McGinnis five out of five hearts because I loved it. It was an honest story about what can happen to people after someone they are close to gets raped and murdered.
Alex is angry and the slightest thing sets her off. She actually kills when she gets angry with someone for good reasons. Her friend Peekay tries to help her control herself but can't. Controlling someone this angry is impossible.
Jack is an interesting character, he was making out with a girl on top of parts of Anna's body and now he is obsessed with Alex. I am not sure if the interesting part is a good thing, to be honest. I liked him but was a bit weirded out by him going after Alex after what happened when they found Anna's body.
The story is great though. The story is brutal and doesn't hold back. There were lots of sensitive subjects, like rape and animal cruelty. Don't let this cover fool you. But it is something different and if you like it a quick read.
Let me know what you thought of this book!
If you have any requests for which book I should talk about next, please let me know in the comments down below.
For now, let books enrich your life!