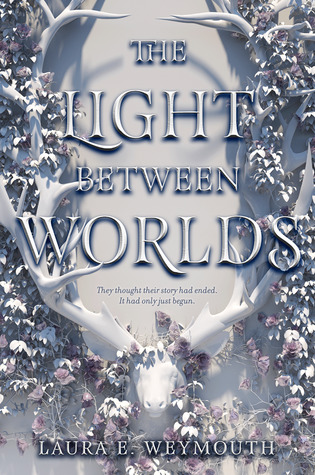 This is, after all, my own peculiar magic
I heard this book was similar to Narnia and it was, but for some reason, I didn't like this story too much.
Book Review: The Light Between Worlds by Laura E. Weymouth
Rating: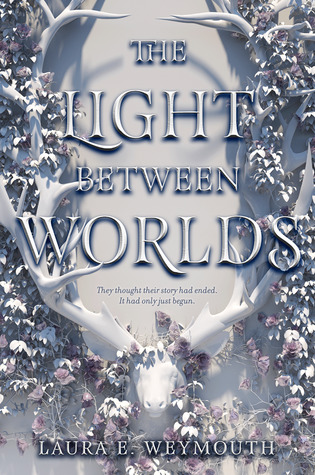 Title & Author: The Light Between Worlds by Laura E. Weymouth
Genre: Fantasy, Adventure
Release date: October 23 2018
Series: Standalone
Publisher: HarperCollins

Synopsis

Five years ago, Evelyn and Philippa Hapwell cowered from air strikes in a London bomb shelter. But that night took a turn when the sisters were transported to another realm called the Woodlands. In a forest kingdom populated by creatures out of myth and legend, they found temporary refuge.

When they finally returned to London, nothing had changed at all—nothing, except themselves.

Now, Ev spends her days sneaking into the woods outside her boarding school, wishing for the Woodlands. Overcome with longing, she is desperate to return no matter what it takes.

Philippa, on the other hand, is determined to find a place in this world. She shields herself behind a flawless exterior and countless friends, and moves to America to escape the memory of what was.

But when Evelyn goes missing, Philippa must confront the depth of her sister's despair and the painful truths they've been running from. As the weeks unfold, Philippa wonders if Ev truly did find a way home, or if the weight of their worlds pulled her under.
I give The Light Between Worlds by Laura E. Weymouth three out of five hearts because I did not relate to this novel. It wasn't that it didn't live up to the promise, but I didn't like it.
The story is beautifully written, it was almost poetical and I enjoyed most of the worlds I took from the page. But the story wasn't for me. I felt the story wasn't really for the older young adult reader but was too adult-like to before the younger young adult reader. There are probably readers that liked it very much, but it just wasn't for me.
The characters were well rounded and the story deals with family, war and sisterhood. They describe things that happened during their time away and the time after. It was well done, but I couldn't get into it really. It was sad, but I think this book was just not for me. Even though I would have loved to love it.
Let me know what you thought of this book!
If you have any requests for which book I should talk about next, please let me know in the comments down below.
For now, let books enrich your life!