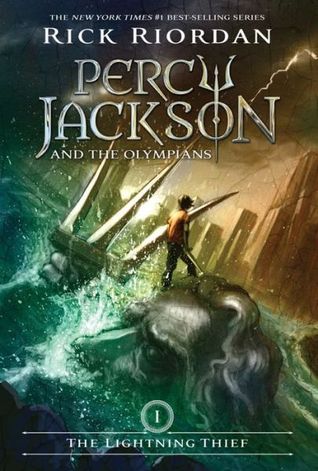 If my life is going to mean anything, I have to live it myself
I started reading this book with mixed feelings. My best friend did not like it that much and some of the people I watch on YouTube etc, are very mixed about it. Even though I liked it, I am not screaming for more.
Book Review: The Lightning Thief by Rick Riordan
Rating: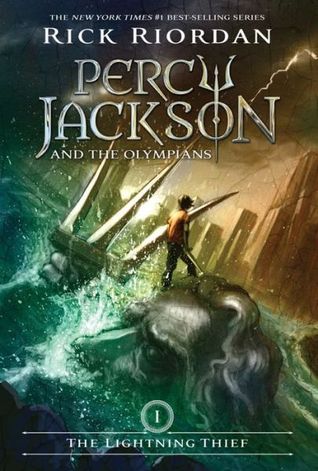 Title & Author: The Lightning Thief by Rick Riordan
Genre: Adventure, Fantasy
Release Date: June 1 2005
Series: Percy Jackson and the Olympians #1
Publisher: Disney-Hyperion

Synopsis

Percy Jackson is about to be kicked out of boarding school… again. And that's the least of his troubles. Lately, mythological monsters and the gods of Mount Olympus seem to be walking straight out of the pages of Percy's Greek mythology textbook and into his life. And worse, he's angered a few of them. Zeus' master lightning bolt has been stolen, and Percy is the prime suspect.

Now Percy and his friends have just ten days to find and return Zeus' stolen property and bring peace to a warring Mount Olympus. But to succeed on his quest, Percy will have to do more than catch the true thief: he must come to terms with the father who abandoned him; solve the riddle of the Oracle, which warns him of betrayal by a friend; and unravel a treachery more powerful than the gods themselves.
Unfortunately I saw the movie before I read the book. I have been wanting to read the book for ages, even before the movie was scheduled, but since it is a children's book I was afraid it would be way to childish for me. So when I was looking for something short to read a few days ago, I stumbled on this one again and it was not childish.
Okay, it does not have very deep psychology and the age of the main characters does not help with it. But it was funny and for me there were no bad things about it. I am just not extremely excited to read the next part in Percy Jackson and the Olympians series.
The book is full of great usage of mythology, I really enjoyed it. But the characters seem a bit too shallow. Percy just accepts his home situation, even though he does not like it. I would have rebelled before a year had been up. Also I would have made a fuss for my mother not to marry such a disgusting guy.
Overall it was a great book, I am going to try and get myself to read The Sea of Monsters.
The Movie
Back in 2010 Chris Columbus brought to us Percy Jackson & the Olympians: The Lightning Thief, which starred the great actors Logan Lerman, Alexandra Daddario, Sean Bean and Pierce Brosnan. I thought the movie was okay, back when I watched it first. Later when I watched it another time I actually thought it was bad, too childish. Now that I have read the book, I actually thing the movie was really bad. It was missing great pieces of the book and there by missed great opportunities.
Let me know what you thought of this book and/or movie!
If you have any requests for which book I should talk about next, please let me know in the comments down below.
For now, let books enrich your life!