Love-A-Thon Challenge 3: Book Spine Poetry
What's Love-A-Thon?
The Love-a-Thon is an event dedicated to spreading positivity and love. It's time dedicated to visiting other bloggers/Instagrammers/BookTubers, leaving a comment or two, making new friends and fostering positivity among the members of our amazing community.
Challenge 3: Book Spine Poetry
I had never heard of book-spine poetry and I am very bad at poetry. So I hope I did a pretty good job at this. For this challenge I tried to make two small poems with my books.

Since some of my books are sometimes a bit bent in the spine, I will write the text underneath the pictures again.
Poem 1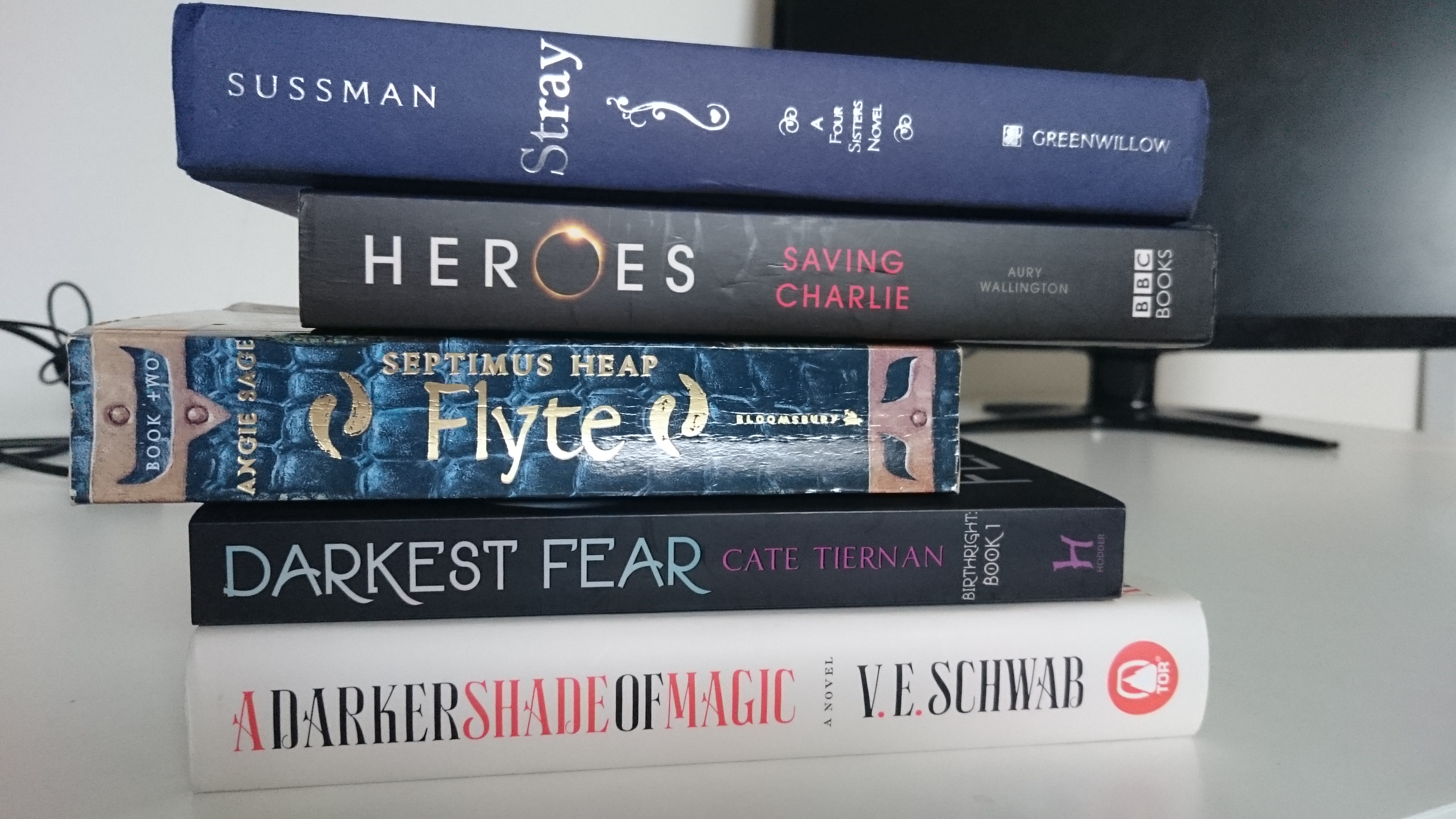 *Stray heroes flyte
Darkest fear
A darker shade of magic
Poem 2

Dark visions
Shatter me
Half bad magyk
The bad beginning
I think I did not a half bad job. I kind of like them, now that I have read them a few times.
I stood in front of my bookshelves for an hour before I found the first few books that I thought I could start something with. And then I just added more books to them if I felt I needed to. The second one took me less time, but I kept adding and removing books or switching them out. But I think this way it is the best.
I hope you like them too.
For now, let books enrich your life!